Order online and get started today!
Essential
Website Maintenance & Support
Only
£75
per month – cancel any time
Daily Website Backups
Monthly Software Updates
Security Enhancements
Malware Monitoring
Functional Checks
Uptime Monitoring
Email Support
Fixing any issues
Rolling Monthly Plan
Plus
Essential plan plus 1 day a month for enhancements
Only
£495
per month – cancel any time
Everything in Essential Plan
1 Day a Month for website enhancements
Unused time carries over
Rolling Monthly Plan
Unlimited
Daily allocation of time for design & development
Only
£1,200
per month – cancel any time
Everything in Essential Plan
Request unlimited website enhancements, we will work on them daily.
Unused Time Carries Over
Rolling Monthly Plan
– Need something else? Tailored plans available! –
Prices are subject to VAT
What is Local SEO?
Local SEO helps your business show up when nearby customers search online for what you offer. It means more local visitors and sales, making you the top choice in your area. In short, Local SEO puts your business on the map!
How it works
Optimisation
We fine-tune your Google profile, website, and content with local keywords. Where there are gaps we create fresh content for you.
Trust Factors
Positive reviews, local backlinks, and consistent information across platforms strengthen your local reputation and trustworthiness.
Growth
Your business becomes more prominent when locals search for your services or products. We provide monthly reports to show you the growth.
Local SEO Benefits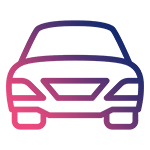 Increased Visibility
Stand out in local searches, reaching nearby customers effectively.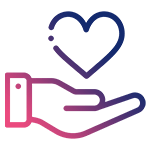 Boosted Sales
Attract more local website visitors and customers.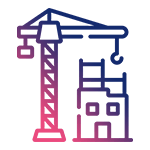 Builds Trust
Establish a strong reputation with positive reviews and consistent listings.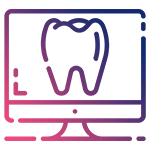 Cost-Effective
A high return on investment compared to other advertising avenues.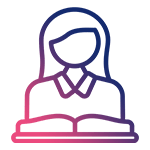 Competitive Advantage
Rise above local competitors who aren't optimised for local search.
Questions? Check out our FAQs
How long will it take to see results from local SEO?
While some changes can result in quick visibility boosts, most Local SEO strategies require 3-6 months to see significant results due to search engine algorithms and competition.
Will I need to continuously invest in Local SEO?
Local SEO is an ongoing process. Search engine algorithms, competition, and business details change over time. Continuous optimisation ensures you stay at the top of local search results.
How do you help my business rank for local searches?
We will optimise your online listings, gather positive reviews, use localised content strategies, and ensure consistent business information across platforms to boost your local visibility and credibility.
Do you offer any guarantee?
Yes, we guarantee we'll deliver an increase to your rankings and visitors within 6 months. If this is not achieved, we will continue to work for free until we do!

Ready to place your Explainer Video order?
Enquire online or call 0345 307 3380