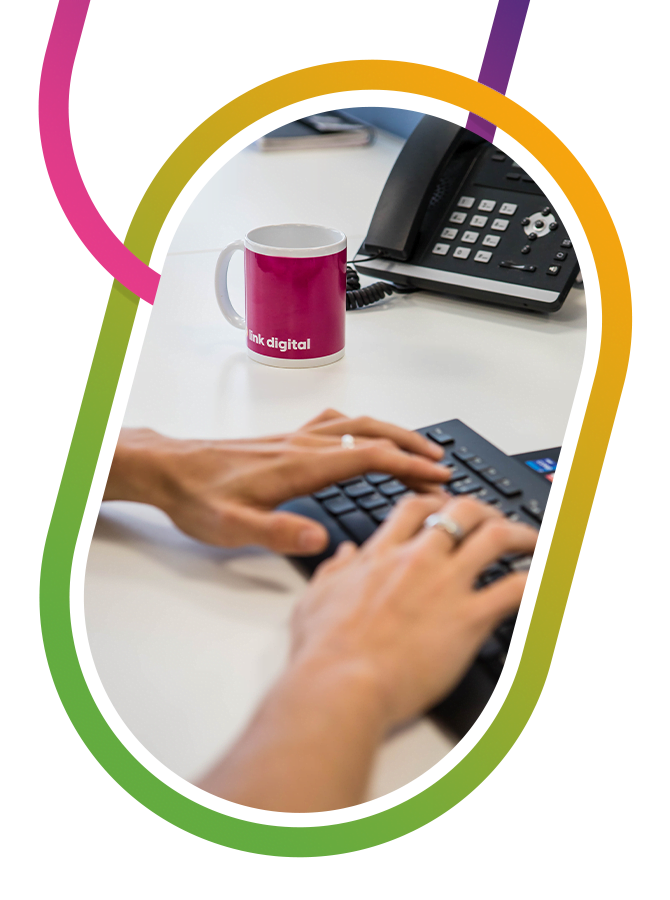 What sets Link Digital apart
Results-driven copywriting
We aren't just copywriters; we're your marketing partners. We work alongside you to understand your business goals, creating compelling content that aligns with your objectives and resonates with your target audience.
From search engine optimised website copy and engaging articles to compelling lead magnets and email campaigns, we've got you covered. Our experienced, in-house team of copywriters ensure that each word resonates with your audience and motivates action.
We're committed to providing best-in-class, affordable copywriting services for small to medium-sized businesses
Ready to amplify your message and boost your online visibility? Contact us today, request a quote, or get started with a free strategy call. Let's explore how we can work together to achieve extraordinary marketing results for your business. Frequently asked questions
How do you optimise copy for search engines?
We start by looking at historic search data to understand which keywords people are using when looking for the products or services that you offer. We then use our advanced SEO tools to analyse the competitor websites currently ranking for those keywords, to guide us in creating and optimising your content to rank above your competitors for those target keywords.

What makes persuasive sales copy different from regular writing?
Persuasive sales copy focusses on selling and can significant increase your results. It goes beyond providing information and instead seeks to create an emotional connection with the reader, addressing their pain points and demonstrating how your product or service can solve their problems. Persuasive sales copy is concise, impactful, and carefully structured to guide the reader towards taking action.
My industry is very specialised, will you be able to write copy for it?
Yes, we will work closely with you to understand your business and carry out extensive research. We've written copy for all kinds of niche topics including engineering, manufacturing, recruitment, travel, automotive, scientific, and more.
How long will it take?
This depends on the number of words required and our workload at the time. We can deliver most copywriting requirements within 1-2 weeks.
How much does it cost?
Our UK copywriting services are priced from £45+vat per 500 words. This is for high quality, well researched, and persuasive content that is optimised to rank on Google. Be wary of budget copywriting services which use cheap, offshore writers and AI – it wont deliver the same results.