Contact us
We'd love to help your business succeed.
Fill out the form below and we'll be in touch within 1 working day.

We respect your privacy and will never share your data. You can read our Privacy Policy for further details.
We work with clients across the UK
We also have international clients in the United States, Spain, Germany, Cyprus, Qatar, and Hong Kong.
With Zoom and email, we can help businesses anywhere in the world.
Waiting for the right time? Your competitors aren't
We'd love to help!
The more time you spend scrolling through agencies, the more revenue you're leaving on the table. Speak to the Link Digital team now for a free consultation, where our specialists will collaboratively set goals with you and build a customised strategy. This roadmap will show you what growth looks like and how you will get to where you want to be.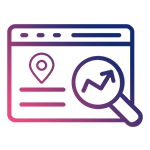 Hertfordshire web design agency.
Communication is paramount to the success of any project – We are based in Hertford. We're always willing to meet in person or virtually.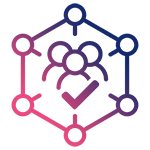 Expert team.
Our experienced Hertfordshire website design team have worked with hundreds of businesses just like yours to deliver professional websites which deliver extraordinary results.