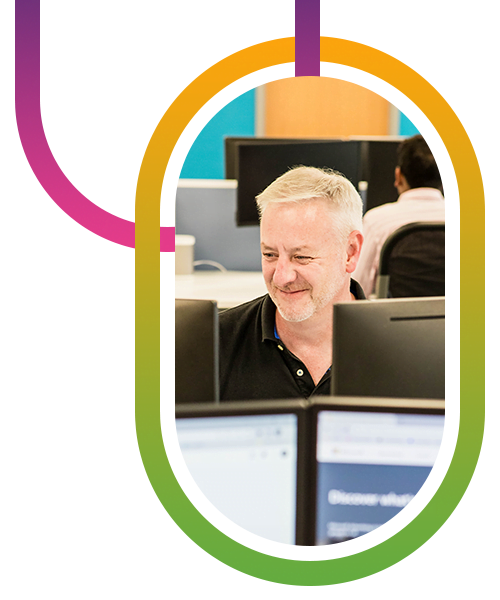 Affordable website design
For small to mid-size businesses
Your website is the first point of contact for your customers with your brand, and on average, you have only five seconds to make a good first impression. A well-designed website needs to look good, engage your visitors persuade them to enquire about your services.
We've helped over 300 businesses across a variety of industries to build fast, user-friendly websites that are lead generation machines.
Every web design project is unique. We will work with you to understand your business goals and the customers that you wish to attract so that we can deliver the best website for your business. After all, we don't just build websites, we build businesses.
Call 0345 307 3380 to discuss your website project
Looking to spread the cost of a website?
We are now offering monthly payment plans
Don't compromise on your business growth, invest in the website you need to achieve your goals and spread the cost with monthly instalments.
Contact us today to discuss your project.
Pay Monthly Website Pricing
Our pay monthly website pricing options allow you to spread the cost over up to 12 months.
Special offer

5% website discount
This is not a loan or finance agreement, it is simply a method of payment offered to help spread the cost of your development project.
Trust is important, we agree.
We're here for you with a proven track record of delivering excellent customer service and results

4.8 STAR
Google reviews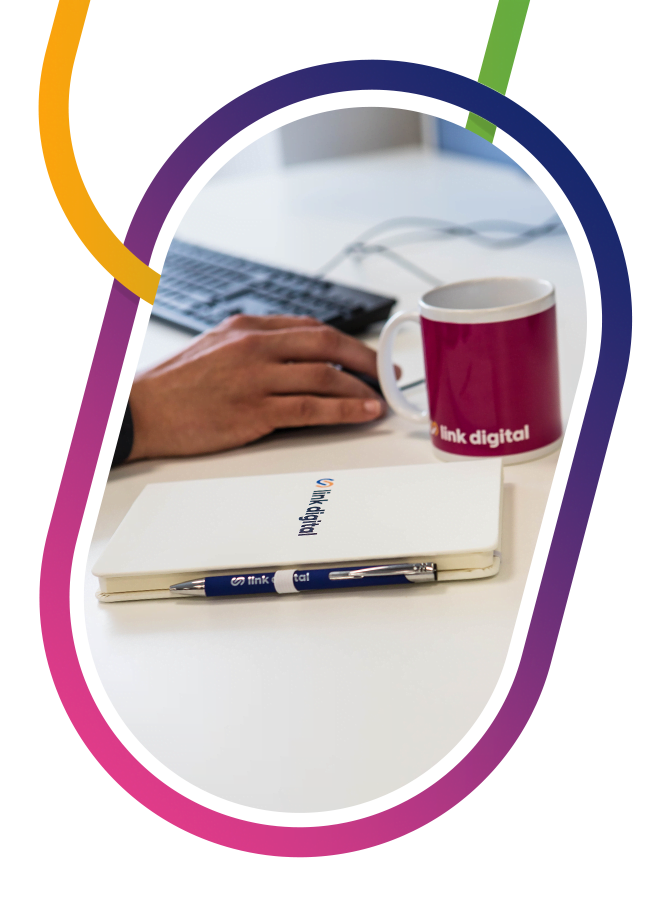 Why choose Link Digital
We're not just a web design agency. We are a full-service digital marketing agency and your website will be built with your marketing and business objectives in mind.
We offer a complete solution with website planning, design, web development, ecommerce, content creation, training, support and marketing including SEO, PPC, and Social.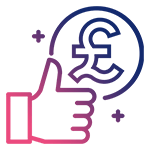 Hertfordshire web design agency.
Our in-house web team is amongst the most capable in the industry with decades of experience in building websites for hundreds of businesses in Hertfordshire and across the UK.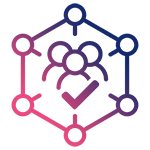 Affordable website design services.
Our experience, processes, and enhanced version of WordPress enable us to provide superior websites that are affordable for small to medium sized businesses..
Features and benefits
Every website we build is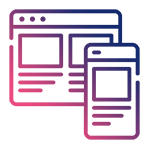 Mobile Responsive
Our bespoke website designs fits perfectly on any device, including desktop, tablet, and mobile.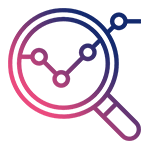 Search Engine Friendly
Expect higher rankings and more visitors with our search engine optimised websites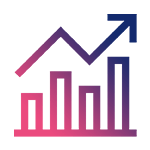 Optimised for Leads
Your website will be conversion optimised to deliver more sales-ready leads.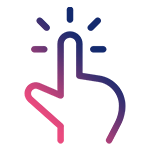 Easy to Use
Manage your website content with a leading CMS and training included.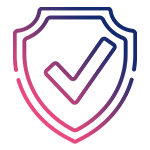 Rigorously Tested
Extensive testing by our web development team includes speed, functionality, usability, security, and more.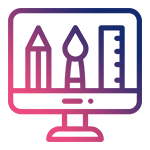 Customisable
No matter how complex your requirements, we can help you build it.
Our process
Your website step-by-step
Getting a new website can feel overwhelming. But it doesn't have to be. Our process consists of four easy steps that can be completed in as little as four weeks.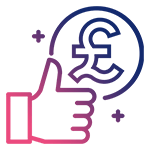 Wireframes
To begin, you see the layout and the flow of each webpage. Wireframes provide a blueprint of how your website will appear.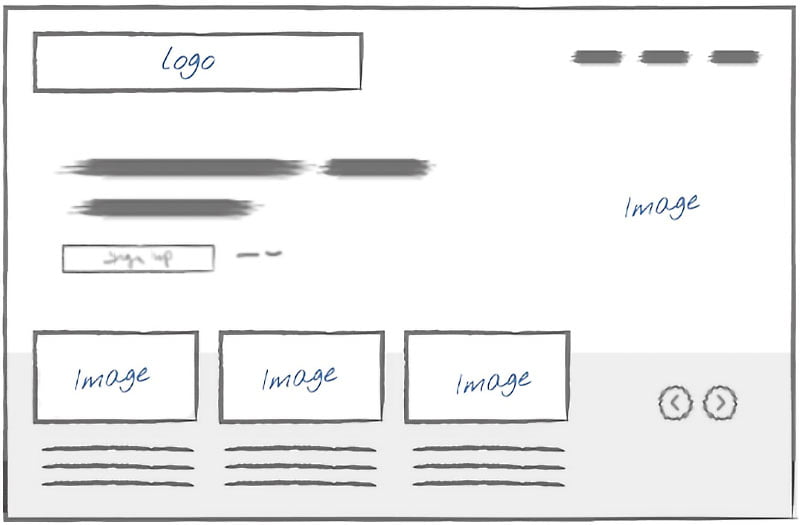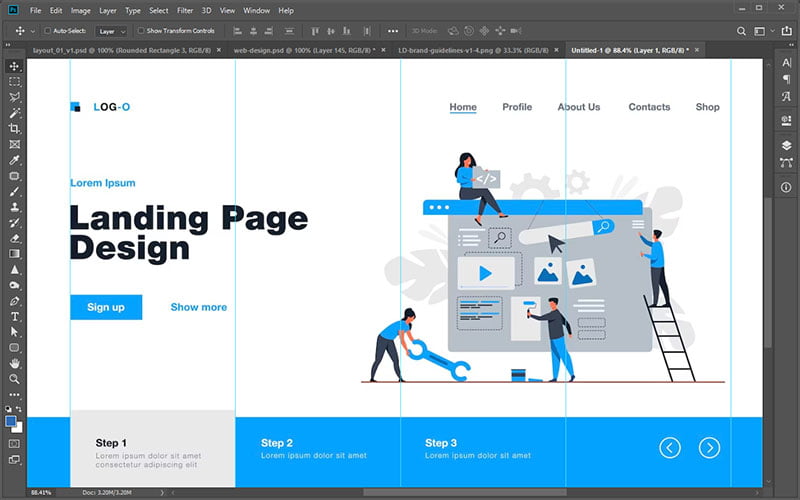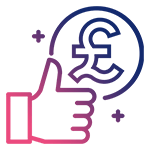 Full-Color Web Design
At this point, design is being finalised. You get proofs that include colours and authorise them as final designs that will be used during the development phase.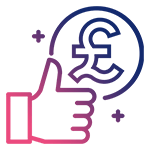 Website Coding
Your team of web designers translate the designs into a functioning website using HTML, CSS, and JavaScript. It then undergoes rigorous testing and our pre-launch checklist.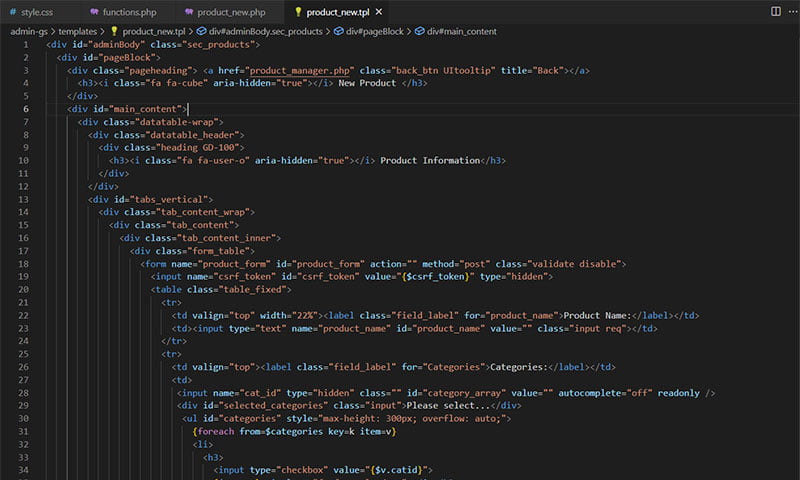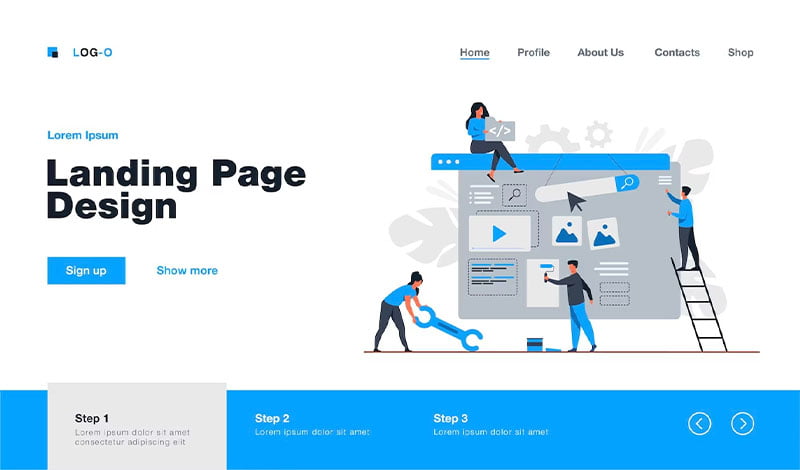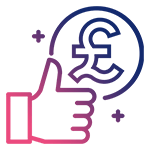 Website Launch
Following your final approval, your team of web designers launch your new website. Post launch, we are available for ongoing maintenance and support.
Affordable website design services
Pricing
Template Design
From
£1,785
Choice of Template Designs
Enhanced WordPress CMS
Lead Generation Optimised
Blog/News & Photo Gallery
Search Engine Friendly
Mobile & Speed Optimised
Analytics & Dashboard
1 Hour Training with an Expert
6 Months Hosting & Support
Spread the cost over 3 months
Bespoke Design
From
£2,975
Bespoke Design & Copywriting
Enhanced WordPress CMS
Superior Lead Generation
Blog/News & Photo Gallery
Animation & Interactivity
Custom Graphics & Illustrations
SEO Kickstart (Worth £900)
Mobile & Speed Optimised
Analytics & Dashboard
2 Hours Training with an Expert
12 Months Hosting & Support
Spread the cost over 6 months
Advanced Features
From
£4,650
Ecommerce & Online Shops
Car Portals
Estate Agents
Recruitment Boards
Travel Booking Engines
Membership & Online Courses
Booking Calendars & Ticketing
Finance Calculators & Forms
Store Finder & Mapping
International / Multi-Language
Integration with Other Systems
Large Websites (100's of Pages)
Custom Development
Spread the cost over 12 months
Need something else? Call 0345 307 3380 for a custom quote.
Don't just take our word for it
See what others have to say
Excellent
4.8
★
★
★
★
★
Based on 22 reviews from
review us on
Brian Simmons
★★★★★
Link Digital is a really great company to work with, Mark certainly knows his stuff. I highly recommend all of the team. Many thanks.
Adam T
★★★★★
Link Digital are superb in all aspects. Our previous web developer favourite words were "chargeable" even for things that were not right from the get go... as soon as the site went live there was no support and bills kept raining down... so we looked to change more out of frustration rather than necessity... But so glad we did! Working with Link Digital was easy going and together we got a more functional site, better loading speeds and all round better results from our site than ever before. Link Digital handled the new website design plus on going do our SEO and Adwords management and I will give them 10/10 in every area. The most important factor though is we have seen a substantial increase to business since working with LinkDigital. Highly recommended.
Wes Pierce
★★★★★
Great service, have driven up google search rankings and are a pleasure to work with.
Sam Ward
★★★★★
Worked with Mark across several sites now. The whole LinkDigital team is brilliant and easy to work with. The websites we have them manage have all seen increases in sales/leads and our adword spend, returns so much more now. Since employing LinkDigital for our SEO management as well, organic placement is up, with us seeing 1st page hits across many of our keywords in competitive markets. Google analytics all aspects have been increasing and most importantly all this has resulted in increased turnover and profits. Worth every penny of investment and more.
Imran Kassim
★★★★★
Really great company to work with, highly recommended.
Amazing Apprenticeships
★★★★★
Link Digital have been a fantastic support, always on-hand with advice and solutions.
Costa Ouloupis
★★★★★
A great company to work with, Mark is a true gem, within a few weeks i have noticed an uplift in business, all my website and marketing requirments have been fully met. Thanks Guys
Jonathan C.S
★★★★★
I have just started an online based business and was recommended Link Digital through a friend of mine. Mark and the team have provided a fantastic service and product.I have felt comfortable during the entire process of the website build and know that any questions or ideas I have will be listened too and acknowledged.Mark has also provided brilliant knowledge and ideas that have helped to solidify the foundations and ultimate goal the business and its services set out to achieve.I highly recommend people consider using Link Digital for any website development needs.
Linia Skin
★★★★★
Mark and his team have been nothing but exceptional! Mark has been assisting me with a rebranding project and I am so grateful for both his time and efforts to support me in my vision. I'm certainly tenacious in character, but Mark and his team at Link Digital have been extremely patient and understanding. I'm super excited to see the finished product and would highly recommend their services. If you are looking for a warm and friendly team, who take their time to understand your requirements, then Link Digital is for you! Thanks Mark, appreciate you! Kind regards, Verity.
Carlo Pegna
★★★★★
Impressive turn around with the website migration, thank you. League above the customer service of the hosting supplier I migrated from.
Kristian Reddy
★★★★★
Pete has done an outstanding job at building my website. It is exactly what i wanted it to be. Thank you very much.
Lola Bailey
★★★★★
Link Digital is the type of website design company most business owners can only dream about. Under Peter's exceptional leadership, we now have a website that not only brings our vision to life but is slick and cool and intuitive to navigate. Link Digital has become our go-to web design company and I have no hesitation in highly recommending the LD team. An accolade I rarely give.
Tecker Twins
★★★★★
WOW! Such a great team who have helped us finish a website after using other not so qualified developers. Link Digital are incredible at what they do and are definitely worth putting your trust into. Looking forward to working on future products with them. Thanks to Chris and Antonia for their constant non-stop updates and help. Regards, The Leden Group Ltd
Arjinder Chohan
★★★★★
Mark has been an absolute legend, very helpful, knowledgeable and professional - highly recommended. Great Service all the time! Thanks
Stuart Brooks
★★★★★
Mark, Giuseppe and the team at Link offer an excellent and highly expert service on all matters relating to web design and maintenance. As well as building my company website, they manage a number of my client websites and are always responsive to our needs. I would recommend them without hesitation.
Carl Dawson
★★★★★
Very helpful and great value for money digital marketing.
Jack Tripp
★★★★★
A tremendously personal, professional and affordable approach to web design! I could not recommend them more, we got excellent advice and a tailored approach the whole way through the process. Thanks Link Digital!
Reuben Sinclair
★★★★★
A no nonsense, no jargon approach to digital marketing. Great digital marketing services that don't cost the earth!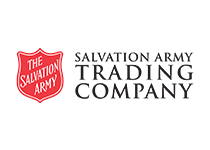 Frequently asked questions
How much does it cost to build a website?
Every business and website project is different, so it is best to get in touch so that we can discuss your requirements and provide a tailored solution and quote. If you would just like a rough indication, you can
download our price guide
.
What makes a good website design?
The typical creative web design agency will approach your website from a purely creative perspective. Having a great design is all well and good but we think beyond just graphics. What happens if it isn't built with a focus on your business goals and marketing? Unfortunately, it will end up just another pretty website, along with millions of others that get barely any visitors or leads.
Link Digital websites are different. We're a growth-driven
digital marketing agency
and our website design process involves our marketing team to ensure your website is ready to rank in Google and is optimised to generate leads!
How long does website design take?
It is challenging to provide an exact answer for this question until you've shared your requirements. Factors like the number of pages, desired functionality, and how quickly you provide feedback can all impact the project's duration.
As a general reference, a landing page can be developed within a week, a small brochure website (typically using
WordPress
) takes approximately 4-6 weeks, while
ecommerce websites
using platforms like
WooCommerce
or
Shopify
usually require 6-10 weeks.
Get in touch
for a personalised schedule and quote.
Do you redesign pre-existing websites?
Yes, if the foundations of your website are reusable, we can potentially enhance, update, and support existing websites that were built by another agency.
Where do you host the websites?
We provide high-speed
Cloud Hosting
services from state-of-the art data centres in the UK. If you have a preferred hosting platform, we're able to deploy your website there. We can also deploy your website to international data centres through platforms like AWS and Google Cloud.
Will I be able to edit the content myself?
Yes, you will, every Link Digital website includes an easy-to-use
Content Management System
(CMS). This allows you to edit the text and images as well as create new pages. Full training is also included.
Are there any other costs?
We offer fixed-price website design and build. Once your website is launched, you will need hosting to keep it online which we offer from £140+vat per year. You should also consider a maintenance plan to keep it up to date and running smoothly, this is optional but recommended and starts from £75+vat per month.
Do you offer ongoing support?
We offer
website maintenance and support services
to ensure that your website is always up-to-date and functioning properly. We will handle website updates and maintenance on your behalf, ensuring that your website is running smoothly and securely. We will also provide regular backups of your website to ensure that your data is always safe and secure
Can you provide marketing services for my new website?
Can you design multi-language websites?
Absolutely! If your business operates in multiple countries or caters to a multilingual audience, we can create a website that supports various languages. We'll incorporate a language switcher for easy language transition and ensure the content is appropriately translated and localised to meet your audience's needs.
How can I retain my Google rankings?
When building a new website, we understand that it is important to maintain your Google ranking and how to achieve it. Our process includes creating 301 redirects from old page URLs to new ones and ensuring that you maintain SEO-optimised content.
Which CMS do you use?
For most websites we recommend
WordPress
, if you require ecommerce we might recommend
Shopify
or
WooCommerce
. For more advanced features and functionality we have experience of a variety of CMS platforms to align to your needs or we can build sites from scratch with a bespoke PHP or ASP solution.