Social media management agency
Affordable social media experts
We setup and manage social media for small to medium-size businesses in Hertfordshire and across the UK.
You'll save time and gain more followers, engagement, leads, and sales with social media management from Link Digital.
Save time and improve results
Social media services we offer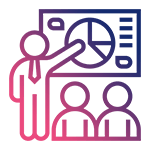 FREE Strategy Session
Book a Zoom strategy session with one of our social media experts. We will discuss your goals and how to achieve them.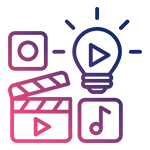 Content Creation & Posting
Posting content on social media isn't difficult. But thinking of original content ideas and formatting them is time consuming. We can help.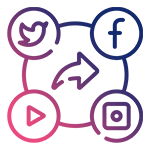 Monitoring & Engagement
We will monitor and reply to your social media comments and messages in-line with your direction. We will also moderate any negative comments.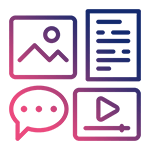 Creative Design
Engaging creatives for your social media profiles and posts. Even if you are self-posting, we can design custom templates to give your posts a professional edge.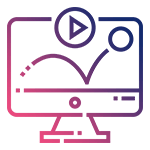 Video & Animation
If you really want to stand out on social media, you should consider video and animation. We offer a range of professional production services.
Analysis & Reporting
You will know exactly how your social media channels are performing with detailed yet easy to understand reports from your social media strategist.
Social media management for your industry
These are just some of the many industries we've helped on social media:
Courses & Coaching
Law Firms
Political Campaigns
Casino & Gambling
Financial Services
Cosmetic Surgery
MediSpa
Cosmetic Dentistry
Celebrities
Events & Festivals
Restaurants
Gyms & Personal Trainers
Home Improvement
Solar Panels

4.8 STAR
Google reviews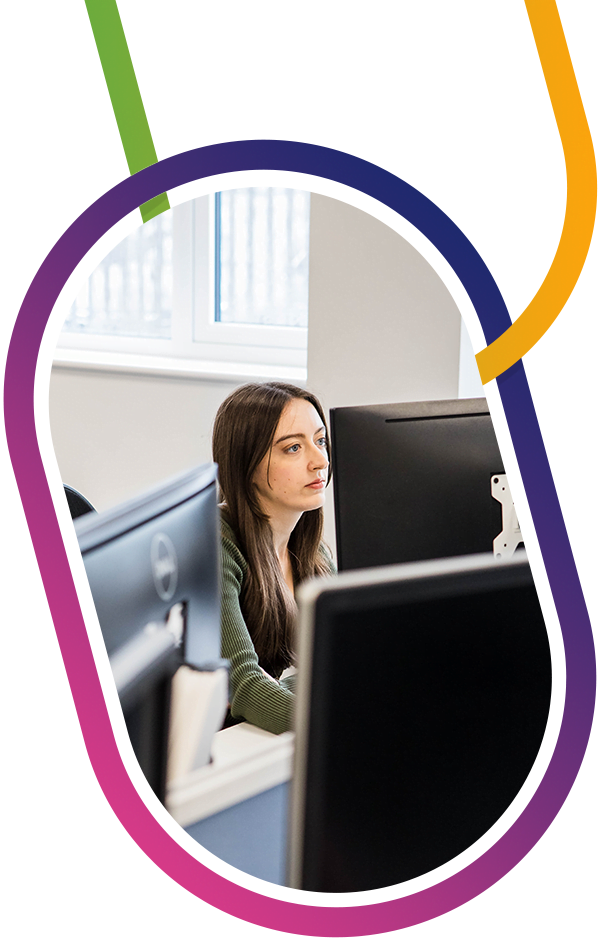 Why choose Link Digital for your social media management
At Link Digital, our goal is to help your business grow. That means aligning your social media strategy to your business goals and driving measurable results.
UK-based team of social media experts.
Affordable for small to medium-size businesses.
Our joined-up approach includes creative design and landing pages.
We're available to meet you in-person or on Zoom.
Most importantly – We deliver you more leads and sales.
Call 0345 307 3380 to discuss your social media goals
Don't just take our word for it
See what others have to say
Excellent
4.8
★
★
★
★
★
Based on 22 reviews from
review us on
Brian Simmons
★★★★★
Link Digital is a really great company to work with, Mark certainly knows his stuff. I highly recommend all of the team. Many thanks.
Adam T
★★★★★
Link Digital are superb in all aspects. Our previous web developer favourite words were "chargeable" even for things that were not right from the get go... as soon as the site went live there was no support and bills kept raining down... so we looked to change more out of frustration rather than necessity... But so glad we did! Working with Link Digital was easy going and together we got a more functional site, better loading speeds and all round better results from our site than ever before. Link Digital handled the new website design plus on going do our SEO and Adwords management and I will give them 10/10 in every area. The most important factor though is we have seen a substantial increase to business since working with LinkDigital. Highly recommended.
Wes Pierce
★★★★★
Great service, have driven up google search rankings and are a pleasure to work with.
Sam Ward
★★★★★
Worked with Mark across several sites now. The whole LinkDigital team is brilliant and easy to work with. The websites we have them manage have all seen increases in sales/leads and our adword spend, returns so much more now. Since employing LinkDigital for our SEO management as well, organic placement is up, with us seeing 1st page hits across many of our keywords in competitive markets. Google analytics all aspects have been increasing and most importantly all this has resulted in increased turnover and profits. Worth every penny of investment and more.
Imran Kassim
★★★★★
Really great company to work with, highly recommended.
Amazing Apprenticeships
★★★★★
Link Digital have been a fantastic support, always on-hand with advice and solutions.
Costa Ouloupis
★★★★★
A great company to work with, Mark is a true gem, within a few weeks i have noticed an uplift in business, all my website and marketing requirments have been fully met. Thanks Guys
Jonathan C.S
★★★★★
I have just started an online based business and was recommended Link Digital through a friend of mine. Mark and the team have provided a fantastic service and product.I have felt comfortable during the entire process of the website build and know that any questions or ideas I have will be listened too and acknowledged.Mark has also provided brilliant knowledge and ideas that have helped to solidify the foundations and ultimate goal the business and its services set out to achieve.I highly recommend people consider using Link Digital for any website development needs.
Linia Skin
★★★★★
Mark and his team have been nothing but exceptional! Mark has been assisting me with a rebranding project and I am so grateful for both his time and efforts to support me in my vision. I'm certainly tenacious in character, but Mark and his team at Link Digital have been extremely patient and understanding. I'm super excited to see the finished product and would highly recommend their services. If you are looking for a warm and friendly team, who take their time to understand your requirements, then Link Digital is for you! Thanks Mark, appreciate you! Kind regards, Verity.
Carlo Pegna
★★★★★
Impressive turn around with the website migration, thank you. League above the customer service of the hosting supplier I migrated from.
Kristian Reddy
★★★★★
Pete has done an outstanding job at building my website. It is exactly what i wanted it to be. Thank you very much.
Lola Bailey
★★★★★
Link Digital is the type of website design company most business owners can only dream about. Under Peter's exceptional leadership, we now have a website that not only brings our vision to life but is slick and cool and intuitive to navigate. Link Digital has become our go-to web design company and I have no hesitation in highly recommending the LD team. An accolade I rarely give.
Tecker Twins
★★★★★
WOW! Such a great team who have helped us finish a website after using other not so qualified developers. Link Digital are incredible at what they do and are definitely worth putting your trust into. Looking forward to working on future products with them. Thanks to Chris and Antonia for their constant non-stop updates and help. Regards, The Leden Group Ltd
Arjinder Chohan
★★★★★
Mark has been an absolute legend, very helpful, knowledgeable and professional - highly recommended. Great Service all the time! Thanks
Stuart Brooks
★★★★★
Mark, Giuseppe and the team at Link offer an excellent and highly expert service on all matters relating to web design and maintenance. As well as building my company website, they manage a number of my client websites and are always responsive to our needs. I would recommend them without hesitation.
Carl Dawson
★★★★★
Very helpful and great value for money digital marketing.
Jack Tripp
★★★★★
A tremendously personal, professional and affordable approach to web design! I could not recommend them more, we got excellent advice and a tailored approach the whole way through the process. Thanks Link Digital!
Reuben Sinclair
★★★★★
A no nonsense, no jargon approach to digital marketing. Great digital marketing services that don't cost the earth!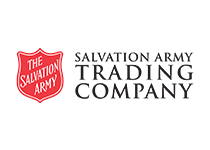 Frequently asked questions
What is social media management?
Social media management involves creating, scheduling, and posting content on social media platforms, as well as monitoring, engaging with followers, and analysing results. It's about managing your online presence on social media platforms to achieve your marketing goals.
What types of content will you post?
The content will depend on your business, industry, and target audience. It may include a mix of industry news, curated content, testimonials, case studies, promotional posts, engaging visuals, and interactive posts like polls or questions that encourage follower engagement. We can also help with
photography
,
animation
and
video
content.
My industry isn't very exciting. Can you still create engaging content?
Absolutely! We've created content for many industries, from paint viscosity machinery to bolt manufacturing and more. We often find it is best to focus on the applications of your product or service, like how the bolt manufacturer creates precision parts for Formula 1 racing which opens up incredible imagery. With Link Digital, every business has an interesting story to tell.
Which social media platforms will you manage for my business?
We support all mainstream platforms including Facebook, Instagram, Twitter, LinkedIn, TikTok, Pinterest, and more. The choice of platforms will depend on where your target audience is most active.
How often will you post content on my social media channels?
Can I review the content before it's posted?
Yes, you can review the content plan each month before it is scheduled. This ensures that you're comfortable with everything being shared.
What if there's a negative comment or complaint?
We will monitor and promptly respond to any negative comments, addressing customer complaints, and mitigating PR issues with appropriate and professional responses. If there is outright abuse or swearing, we can delete and block the offending user.
Do you offer social media ad management?
How much does your social media management cost?
At Link Digital, our social media management services are affordable for small to medium-size businesses.
Click here
to see our packages and pricing.