 No project too big or small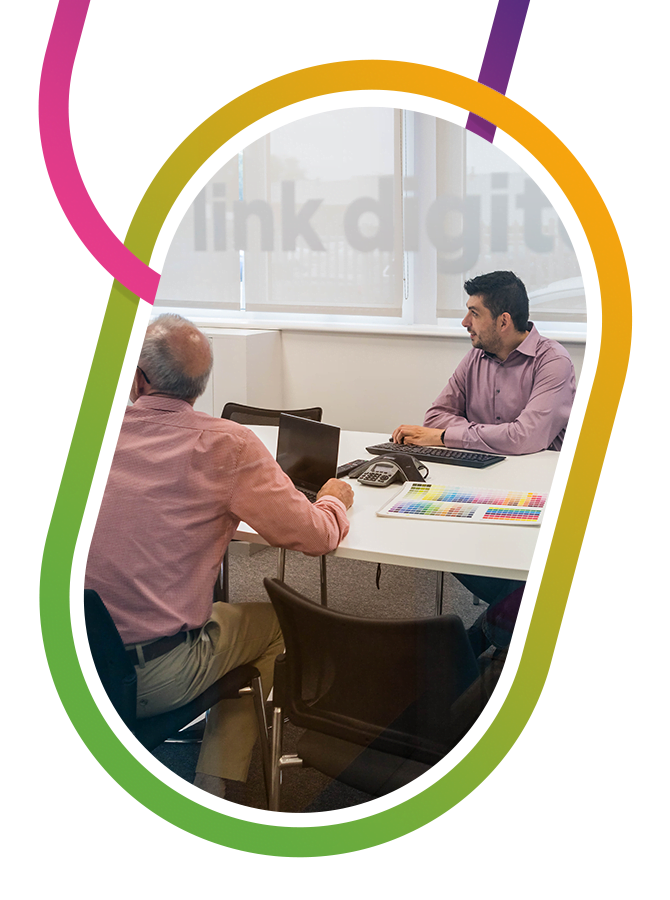 You have a vision. We have the expertise.
Why choose Link Digital
You've considered hiring a contractor. It sounds appealing initially, but remember, even the best developers aren't designers. You might end up with a technically sound but visually unappealing website that lacks user experience. Add in the downtime from holidays and sickness, you're left in a tight spot with no support when you need it most.
You've thought about going offshore. But, the communication issues, time zone differences, and lack of business understanding slow your progress and consume your valuable time.
Inexperienced agencies may promise the world, but can they truly deliver? Unfulfilled promises can leave you with a website that falls short of your vision.
Custom Web Development: The Link Digital Way
We're different at Link Digital. We're a full-service agency ready to provide a balanced approach with our highly experienced UK team of web designers, developers, and marketeers.
Our method is straightforward. We work to understand your business needs first, then translate them into functional web applications. No cookie-cutter designs, no jargon, just bespoke web development solutions at affordable rates.
With over 300 clients, our track record speaks for itself. But it's our commitment to your success that truly sets us apart.
Our journey with you begins by crafting a tailored project plan. Our PHP and .NET developers create websites that provide an engaging user experience, all whilst catering to your business requirements.
Don't let the complexity of custom web development stand in your way. Choose Link Digital and let us transform your business needs into a user-friendly web solution. 100% Satisfaction Guaranteed Dedicated Project Manager Frequently asked questions
I have a partially completed project, can you finish it?
Yes, sadly this is something we hear a lot. Projects that started with the best intention often break down for a variety of reasons, we have picked up many of them and seen them through to successful completion. For example,
read this case study
of a project we rescued.
I have a confidential project, can you sign an NDA?
Yes, we understand your need for confidentiality and regularly sign non-disclosure agreements. Email your NDA along with an intro to hello@linkdigital.co.uk, we will review and sign it.
I need high-end cyber-security. Can you help?
Yes, we are experienced in developing, supporting, and hosting websites and systems with the highest level of security. We have even developed systems for the MOD which has very stringent requirements.

Link Digital is Cyber Essentials certified and we have just completed a significant investment in all new, state-of-the-art IT equipment and systems with security as a top priority.

We have also partnered with a specialist Cyber Security company for independent penetration testing and consultancy.

Can you develop using [insert latest trendy framework]?
Developers love the latest trendy tech, it is exciting and it looks good on their CV. However, that is not always in the best interest of your business. Many of these technologies are so new that they are unproven with limited support, often falling out of popularity within a couple of years making them almost impossible to support. At Link Digital we use technologies that are established, proven, and have a large community of developers to support the project for years to follow.
Get in touch
to talk tech with one of our experts.
How much web development experience do you have?
When you speak with most web agencies and mention custom development they will either shy away or say yes, but really what they mean is that they can install some WordPress plugins and tweak them a bit.

At Link Digital, our development team has many decades of combined experience in building advanced web applications from the ground up using both PHP and .NET. Some of the custom projects we've worked on include a travel booking engine that handles over £20m annually, a car leasing system, many recruitment portals and estate agent websites, membership systems, car buying/selling platforms, ecommerce marketplaces, PIM system for automotive parts, event management software used by the biggest B2B events in the UK including Spring Fair, plus countless custom integrations into APIs, payment gateways, ERP systems, and more. Well before the days of WordPress, we even developed our own CMS and ecommerce platform.

We've even been know to build some native mobile apps including a lift sharing app, tool hire app, stock management app and probably a few more. Although we'd admit that mobile apps aren't our core strength.

Can we schedule a call or meeting?
Yes, we'd love to hear about your project. You can call us on
0345 307 3380
or
enquire online
.