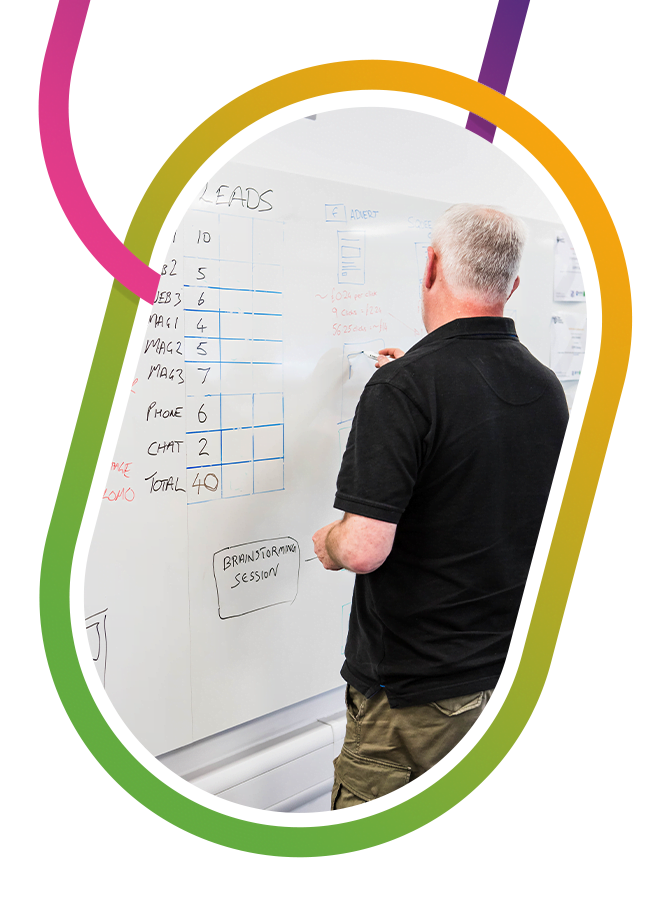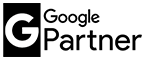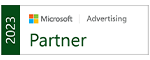 Trust the PPC experts
Your partner for growth!
If you're a small to medium-sized business aiming to get more leads or sales through PPC while lowering your cost-per-conversion, we can help. Our Hertfordshire-based team of experts supports businesses nationwide.
We setup and manage ad campaigns on Google, Bing, Amazon, and social media. From paid search and Shopping ads, to video and remarketing ads, we continually monitor and optimise your ad campaigns for maximum performance.
Converting clicks into customers
But what happens after the click? With Link Digital, you won't have to worry. Our in-house web designer create compelling landing pages, designed to improve conversion rates. After all, driving traffic is only half the battle; ensuring visitors take action is where real success lies.
Affordable, effective, and committed to your success
PPC marketing doesn't have to break the bank. We offer professional management at affordable prices, ensuring all businesses can benefit from PPC marketing.
Whether you are new to PPC marketing and unsure where to start or a seasoned marketing expert with not enough time, we can help. What we do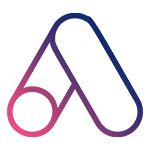 As a Google Partner with a team of ad experts, we are amongst the UK's most experienced Google Ad agencies.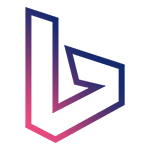 We are a Microsoft Partner and we create highly targeted and effective Microsoft Bing ad campaigns.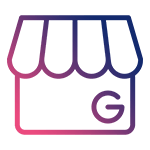 Reduce your cost-per-click on Google Shopping by 20% with our CSS partnership and product feed optimisation service.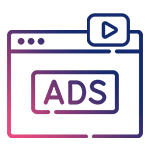 We design, animate, film, and place highly effective display, remarketing and videos ads on the Google Display Network.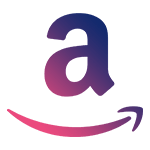 Amazon store and A+ content design, product listing and optimisation, Amazon Vine, and ad campaigns. We do it all.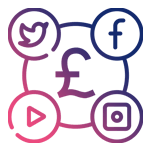 Get low cost leads from paid social media ads on Facebook, Instagram, TikTok, SnapChat, LinkedIn, and Twitter.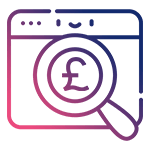 Paid search is one of the fastest, most effective ways of getting leads and sales. It gets criticised as being expensive, but it is not an expense when you get a positive ROI.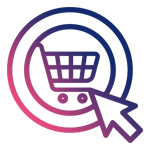 Google Shopping, Microsoft Shopping, Amazon Ads, and more. We get your products seen by the right people, at the right time, and increase sales. Free Ad Campaign Review & Video
We'll review your PPC campaigns and record a 15 minute video showing you exactly where and how you can improve. 100% Satisfaction Guaranteed Dedicated Account Manager Don't just take our word for it
See what others have to say
Excellent
4.8
★
★
★
★
★
Based on 22 reviews from
review us on
Brian Simmons
★★★★★
Link Digital is a really great company to work with, Mark certainly knows his stuff. I highly recommend all of the team. Many thanks.
Adam T
★★★★★
Link Digital are superb in all aspects. Our previous web developer favourite words were "chargeable" even for things that were not right from the get go... as soon as the site went live there was no support and bills kept raining down... so we looked to change more out of frustration rather than necessity... But so glad we did! Working with Link Digital was easy going and together we got a more functional site, better loading speeds and all round better results from our site than ever before. Link Digital handled the new website design plus on going do our SEO and Adwords management and I will give them 10/10 in every area. The most important factor though is we have seen a substantial increase to business since working with LinkDigital. Highly recommended.
Wes Pierce
★★★★★
Great service, have driven up google search rankings and are a pleasure to work with.
Sam Ward
★★★★★
Worked with Mark across several sites now. The whole LinkDigital team is brilliant and easy to work with. The websites we have them manage have all seen increases in sales/leads and our adword spend, returns so much more now. Since employing LinkDigital for our SEO management as well, organic placement is up, with us seeing 1st page hits across many of our keywords in competitive markets. Google analytics all aspects have been increasing and most importantly all this has resulted in increased turnover and profits. Worth every penny of investment and more.
Imran Kassim
★★★★★
Really great company to work with, highly recommended.
Amazing Apprenticeships
★★★★★
Link Digital have been a fantastic support, always on-hand with advice and solutions.
Costa Ouloupis
★★★★★
A great company to work with, Mark is a true gem, within a few weeks i have noticed an uplift in business, all my website and marketing requirments have been fully met. Thanks Guys
Jonathan C.S
★★★★★
I have just started an online based business and was recommended Link Digital through a friend of mine. Mark and the team have provided a fantastic service and product.I have felt comfortable during the entire process of the website build and know that any questions or ideas I have will be listened too and acknowledged.Mark has also provided brilliant knowledge and ideas that have helped to solidify the foundations and ultimate goal the business and its services set out to achieve.I highly recommend people consider using Link Digital for any website development needs.
Linia Skin
★★★★★
Mark and his team have been nothing but exceptional! Mark has been assisting me with a rebranding project and I am so grateful for both his time and efforts to support me in my vision. I'm certainly tenacious in character, but Mark and his team at Link Digital have been extremely patient and understanding. I'm super excited to see the finished product and would highly recommend their services. If you are looking for a warm and friendly team, who take their time to understand your requirements, then Link Digital is for you! Thanks Mark, appreciate you! Kind regards, Verity.
Carlo Pegna
★★★★★
Impressive turn around with the website migration, thank you. League above the customer service of the hosting supplier I migrated from.
Kristian Reddy
★★★★★
Pete has done an outstanding job at building my website. It is exactly what i wanted it to be. Thank you very much.
Lola Bailey
★★★★★
Link Digital is the type of website design company most business owners can only dream about. Under Peter's exceptional leadership, we now have a website that not only brings our vision to life but is slick and cool and intuitive to navigate. Link Digital has become our go-to web design company and I have no hesitation in highly recommending the LD team. An accolade I rarely give.
Tecker Twins
★★★★★
WOW! Such a great team who have helped us finish a website after using other not so qualified developers. Link Digital are incredible at what they do and are definitely worth putting your trust into. Looking forward to working on future products with them. Thanks to Chris and Antonia for their constant non-stop updates and help. Regards, The Leden Group Ltd
Arjinder Chohan
★★★★★
Mark has been an absolute legend, very helpful, knowledgeable and professional - highly recommended. Great Service all the time! Thanks
Stuart Brooks
★★★★★
Mark, Giuseppe and the team at Link offer an excellent and highly expert service on all matters relating to web design and maintenance. As well as building my company website, they manage a number of my client websites and are always responsive to our needs. I would recommend them without hesitation.
Carl Dawson
★★★★★
Very helpful and great value for money digital marketing.
Jack Tripp
★★★★★
A tremendously personal, professional and affordable approach to web design! I could not recommend them more, we got excellent advice and a tailored approach the whole way through the process. Thanks Link Digital!
Reuben Sinclair
★★★★★
A no nonsense, no jargon approach to digital marketing. Great digital marketing services that don't cost the earth!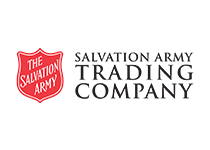 Frequently asked questions
What is PPC management?
Pay-per-click (PPC) management services involve the expert oversight and optimisation of PPC ad campaigns. They encompass activities like keyword research, crafting ads, managing bid strategies, improving performance, and reporting. A PPC management agency like Link Digital aims to enhance the efficiency and return on investment of your PPC campaigns.
What is the difference between SEO and PPC?
There are two key differences when considering
SEO
or PPC. The first is that paid ads appear at the top of the page, above the organic listings influenced by SEO. The second is that traffic from organic via SEO is free, whereas traffic from PPC has a cost per click. It does depend on many factors, but we consistently find that SEO and PPC marketing work best when integrated and strategically aligned.
How much experience do you have in PPC?
Link Digital
is a Google Agency Partner with a dedicated team of PPC management professionals who will look after your Google Ads et al . Each team member has at least five years of experience in managing winning ad campaigns.
To date, we have managed over £19 million of Google Ad spend, generating thousands of leads and millions in revenue for our clients.
What makes successful PPC campaigns?
Listed below are some key components for success in PPC advertising, but like most complex things in life the more you practice the better your PPC campaigns will become, sadly practising is not free with paid advertising.

✓ Set clear campaign goals
✓ Good account structure
✓ Keyword research and strategy
✓ Great Ad copy
✓ Campaign settings – the right ones!
✓ Device targeting
✓ Location targeting
✓ Ad scheduling
✓ Budget setting
✓ Delivery (ads) method
✓ Conversion tracking
✓ Ad extensions – site links, location, call
✓ Asset Management
✓ Performance Max – Google Ads
✓ Shopping Ads
✓ Ongoing PPC Management

But we've had years of practice, so let us help…
What is post-click optimisation?
Post-click optimization (PCO) happens between a potential customer clicking an ad and them converting to become a customer. It begins with an optimized post-click landing page and ends with a personalised thank-you page and email. In its entirety, the process enables marketers to create, optimise, and personalise post-click landing pages at scale to maximize conversions.
Why advertise with pay-per-click ads?
PPC marketing is an amazing way to advertise as it allows you to rapidly reach your ideal customer and bring them to your website, therefore driving traffic with just a click. Once you are having an effective strategy for your business that delivers a positive ROI, it can be scaled up very quickly.
How much does it cost?
The principal costs relate to the set-up of your Google Ads account (etc) and the ongoing management and optimisation of your PPC campaigns. Cost is reflective of the time to do this plus the amount of money spent. We have a range of packages that we offer to support everyone from small businesses to large-scale eCommerce operations.
How long does PPC take to start working?
Amazingly, you will start seeing an increase in visitors to the website the day it is switched on. Both enquiries and sales performance will depend on the conversion rate but will follow shortly afterwards, please note that it can take several weeks or months of optimisation to reach optimal performance.
Where can you advertise with PPC ads?
Google Ads
is the most widely used PPC management platform at Link Digital and nationally. Yet our expertise goes further, and we can also, but we can also set up, manage and optimise your ads on other search engines such as
Google Shopping
,
Social Media
, YouTube, Display networks, and more.
Do you use PPC management software?
Our digital marketing team currently use different types of PPC management software to manage PPC ads and your monthly ad spend. They include a tool that audits your account for PPC campaign management best practices. This makes sure that your ad spend doesn't go over your budget, and that your PPC campaign management is optimised to the best standards. It carries out keyword analysis to make sure for instance you don't have conflicting negative key phrases.

We also use a number of industry tools that are paid for as well as the odd free tool for keyword research and also to identify keyword targeting strategies.
How to choose your PPC management agency?
Managing a PPC account takes skill and expertise. Constantly targeting the optimum keywords, managing bids, and split-testing ad copy whilst always focusing on the client's KPIs, such as cost per lead and revenue generation, is a full-time job. As such, you're more likely to get better results if your account is managed by an experienced Google Partner agency.

But how do you choose?
To help with your selection process, we've suggested 7 key questions you might like to ask any potential PPC Agency.

Are You a Google and Microsoft Advertising Partner?
Agencies love shouting about their qualifications and expertise. If you find a Google or Microsoft Partner badge on their site, it should be clickable and lead you to their Partners portal, where you'll find more information about the agency.

Do You Own /Control The Adwords Account?
Any PPC account or digital collateral (e.g. Social Media accounts), for that matter, should always be owned by the client. The agency is there to apply its skills and expertise to maximise the performance of your account. Make sure you've got login and password details.

Who will be my day-to-day PPC manager?
Don't allow your account to be assigned to a junior PPC Executive who knows slightly more than you. Make it a point to know and ask about the individual who will actively manage your account, performing the day-to-day actions that will have the desired impact. Many of the positive testimonials in some agencies are generated just by their top PPC manager in the agency, not the whole team.

Do They Have A Plan?
Ever heard of the 5 Ps Rule? Proper Planning Prevents Poor Performance. Many PPC agencies will work without having any plan OR, maybe even worse, having a plan but not sharing it with the client. Requesting a strategy for the work that will be done helps filter out the agencies that talks a big game from those who know what they're doing.

Do They Have Restrictive Pricing?
If an agency has different pricing structures that limit you to a set number of keywords, ad groups or ads, then walk away now! Your monthly management fee should be based on the optimum time required to squeeze out the best performance from your account consistently.

How Much Testing Do You Do?
Testing, Testing, Testing
Has your agency mentioned ad copy testing? Have they specifically mentioned or actively tested different ad copy and reported any outcomes to you? This is absolutely fundamental in paid search management. You must ask why your agency isn't testing or mentioned testing. Testing is important in finding out the key messages that resonate with the targeted audience based on their search query and which messages plus calls to action lead to an increase in click-through- rate and conversions.

What Do My Monthly Reports Look Like?
Do you get regular, meaningful reports, or are you bamboozled by fancy charts, confusing metrics and PPC jargon such as CTR, CPA, views and Quality Score? Good agencies will provide regular, meaningful performance figures in line with your KPIs and digital marketing goals and objectives.
What is a successful PPC campaign?
A successful PPC campaign is one that effectively targets your ideal audience, generates relevant traffic to your website, and achieves a high click-through rate (CTR) and conversion rate, all while staying within your budget.
How can i find a good PPC Management Agency?
To find a good PPC management agency, start by researching and reading reviews. Look for agencies with a proven track record, transparent pricing, and experience in your industry. Ask for case studies and client references to ensure they can deliver the results you need.
What is the best PPC management agency?
It is subjective to determine the "best" PPC management agency as it depends on your specific needs and goals. However, a top PPC management agency should have a proven track record of delivering results, expertise in your industry, transparent reporting, and a proactive approach to campaign optimisation.
What are the benefits of having a PPC management agency?
Having a PPC management agency can provide several benefits, including expert knowledge and experience in managing PPC campaigns, saving time and effort by outsourcing the work, access to advanced tools and technologies, and improved ROI through optimized ad targeting and campaign performance.
Can you help with our other digital marketing activities?
As a full-service
digital marketing agency
based in Hertfordshire, we can offer you the complete package.
Web
Design
,
SEO
, PPC management services, Email, and Social Media Management.
How much should I budget for the ad spend?
Technically there is no minimum, you can budget what you are comfortable with but we recommend at least £1,000 a month to see meaningful results. If you budget £50 you won't get much in the way of results.