Google Shopping ad agency
We help retailers sell more products online
Reduce your CPC by 20% and grow your ecommerce business with Google Shopping ad management from Link Digital. We've helped hundreds of small to medium-size businesses in Hertfordshire and across the UK to increase their online sales. Get in touch to find out how we can do the same for your online business!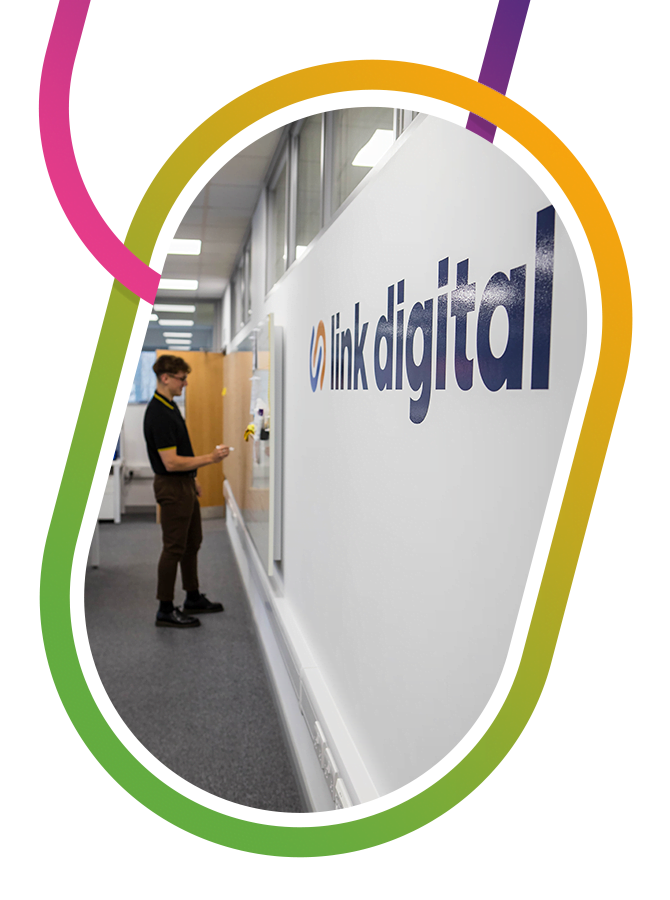 Save 20% on Google Shopping ads with Link Digital
In 2017, the EU Commission fined Google a staggering $2.8 billion for breaching fair competition rules. This led to Google Shopping operating as a separate business, purchasing traffic from Google and marking up prices by 20%.
This means that in Europe, if you bid £0.50, Google Shopping takes £0.10, leaving you with only £0.40 for your ads.
Shockingly, many Google Ad customers and agencies remain unaware of the thousands in additional fees incurred since November 2017. Or worse, your agency could be pocketing it!
However, when Link Digital as a Google CSS Partner manages your Google Shopping ads, you are back in control of your £0.50p bid, we can lower your bid to £0.40 and you keep the saving or you can have the FULL £0.50p applied to achieve higher positions. Either way, with Link Digital you see a benefit rather than having 20% needlessly skimmed off your ad budget.
More sales and lower costs.
Our Google Shopping Ad service includes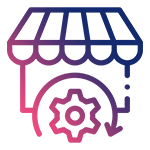 Google Shopping Setup
Whether you already have shopping campaigns or it is new to you, we will ensure every aspect of your account is setup correctly.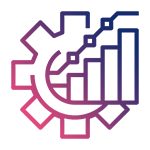 Product feed optimisation
If your website is connected directly to Google Merchant Centre then you are missing out. We put industry leading feed optimisation tech in the middle to significantly improve performance.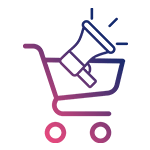 Shopping Campaigns
Highly optimised Google Shopping campaigns that get your products in front of customers that are ready to buy.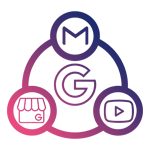 Performance Max
Expand your reach to the entire Google network – shopping, search, display, YouTube, Gmail, Discovery, and maps.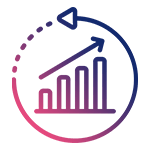 Conversion rate optimisation
We have in-house web designers and developers that can help enhance your website and increase the conversion rate for increased sales.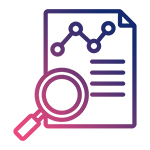 Analysis & Reports
Extending your WordPress website capabilities, you can opt for API integration services. We ensure a seamless data sync and offer mobile app integration services with your site.

4.8 STAR
Google reviews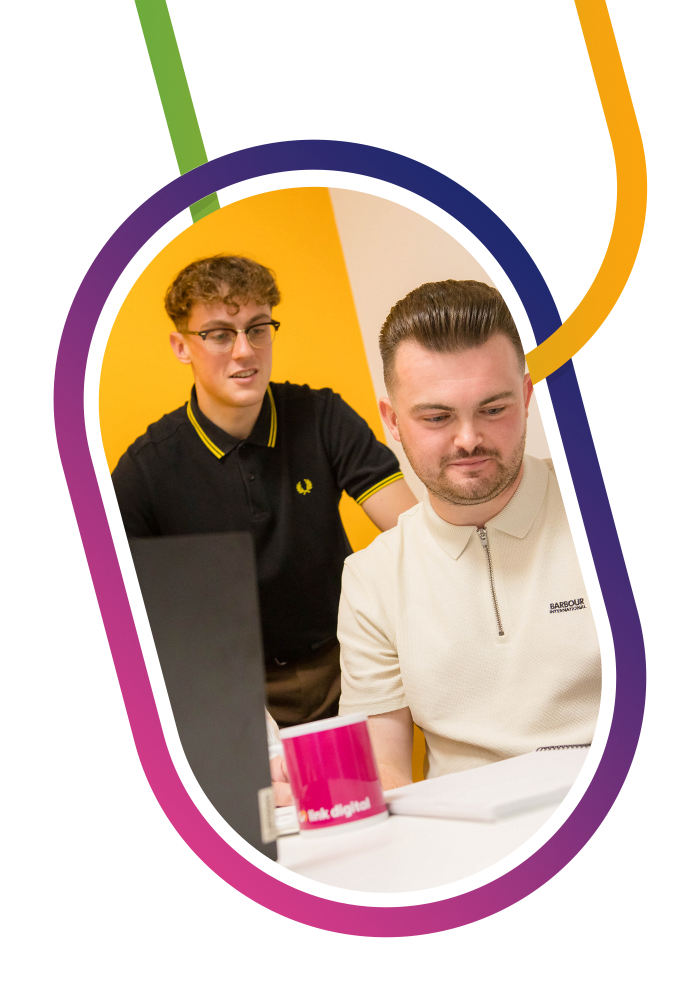 Why choose Link Digital
Gain a competitive advantage with highly optimised Google Shopping ads from the experts at Link Digital and get a 20% reduction in cost-per-click.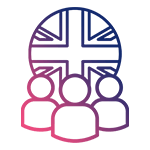 UK team of Experts
10+ years of Google Ad management experience.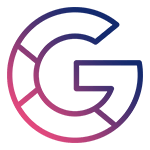 Google Partner
Our team are Google trained and get you early access to new features.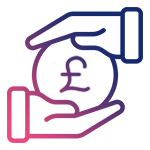 Affordable
We specialise in helping small to medium-size businesses.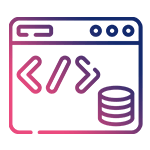 Website enhancements
We go beyond just getting clicks, we help improve your website.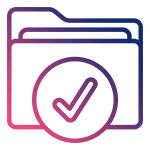 Proven track record
We consider a state-of-the-art design approach to stand out better.
Don't just take our word for it
See what others have to say
Excellent
4.8
★
★
★
★
★
Based on 22 reviews from
review us on
Brian Simmons
★★★★★
Link Digital is a really great company to work with, Mark certainly knows his stuff. I highly recommend all of the team. Many thanks.
Adam T
★★★★★
Link Digital are superb in all aspects. Our previous web developer favourite words were "chargeable" even for things that were not right from the get go... as soon as the site went live there was no support and bills kept raining down... so we looked to change more out of frustration rather than necessity... But so glad we did! Working with Link Digital was easy going and together we got a more functional site, better loading speeds and all round better results from our site than ever before. Link Digital handled the new website design plus on going do our SEO and Adwords management and I will give them 10/10 in every area. The most important factor though is we have seen a substantial increase to business since working with LinkDigital. Highly recommended.
Wes Pierce
★★★★★
Great service, have driven up google search rankings and are a pleasure to work with.
Sam Ward
★★★★★
Worked with Mark across several sites now. The whole LinkDigital team is brilliant and easy to work with. The websites we have them manage have all seen increases in sales/leads and our adword spend, returns so much more now. Since employing LinkDigital for our SEO management as well, organic placement is up, with us seeing 1st page hits across many of our keywords in competitive markets. Google analytics all aspects have been increasing and most importantly all this has resulted in increased turnover and profits. Worth every penny of investment and more.
Imran Kassim
★★★★★
Really great company to work with, highly recommended.
Amazing Apprenticeships
★★★★★
Link Digital have been a fantastic support, always on-hand with advice and solutions.
Costa Ouloupis
★★★★★
A great company to work with, Mark is a true gem, within a few weeks i have noticed an uplift in business, all my website and marketing requirments have been fully met. Thanks Guys
Jonathan C.S
★★★★★
I have just started an online based business and was recommended Link Digital through a friend of mine. Mark and the team have provided a fantastic service and product.I have felt comfortable during the entire process of the website build and know that any questions or ideas I have will be listened too and acknowledged.Mark has also provided brilliant knowledge and ideas that have helped to solidify the foundations and ultimate goal the business and its services set out to achieve.I highly recommend people consider using Link Digital for any website development needs.
Linia Skin
★★★★★
Mark and his team have been nothing but exceptional! Mark has been assisting me with a rebranding project and I am so grateful for both his time and efforts to support me in my vision. I'm certainly tenacious in character, but Mark and his team at Link Digital have been extremely patient and understanding. I'm super excited to see the finished product and would highly recommend their services. If you are looking for a warm and friendly team, who take their time to understand your requirements, then Link Digital is for you! Thanks Mark, appreciate you! Kind regards, Verity.
Carlo Pegna
★★★★★
Impressive turn around with the website migration, thank you. League above the customer service of the hosting supplier I migrated from.
Kristian Reddy
★★★★★
Pete has done an outstanding job at building my website. It is exactly what i wanted it to be. Thank you very much.
Lola Bailey
★★★★★
Link Digital is the type of website design company most business owners can only dream about. Under Peter's exceptional leadership, we now have a website that not only brings our vision to life but is slick and cool and intuitive to navigate. Link Digital has become our go-to web design company and I have no hesitation in highly recommending the LD team. An accolade I rarely give.
Tecker Twins
★★★★★
WOW! Such a great team who have helped us finish a website after using other not so qualified developers. Link Digital are incredible at what they do and are definitely worth putting your trust into. Looking forward to working on future products with them. Thanks to Chris and Antonia for their constant non-stop updates and help. Regards, The Leden Group Ltd
Arjinder Chohan
★★★★★
Mark has been an absolute legend, very helpful, knowledgeable and professional - highly recommended. Great Service all the time! Thanks
Stuart Brooks
★★★★★
Mark, Giuseppe and the team at Link offer an excellent and highly expert service on all matters relating to web design and maintenance. As well as building my company website, they manage a number of my client websites and are always responsive to our needs. I would recommend them without hesitation.
Carl Dawson
★★★★★
Very helpful and great value for money digital marketing.
Jack Tripp
★★★★★
A tremendously personal, professional and affordable approach to web design! I could not recommend them more, we got excellent advice and a tailored approach the whole way through the process. Thanks Link Digital!
Reuben Sinclair
★★★★★
A no nonsense, no jargon approach to digital marketing. Great digital marketing services that don't cost the earth!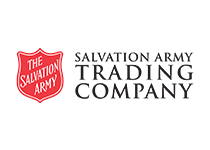 Frequently asked questions
What is the difference between Google Ads and Google Shopping?
Google Search ads are best for lead generation, they are the text ads that appear at the top of searches for service based keywords. For example try searching 'accountants in Kings Cross', the results will be search ads.

Google Shopping ads are for ecommerce businesses, they appear at the top of searches for product based keywords and feature a photo of the product and the price. For example try searching 'Samsung lcd tv', the results will be shopping ads.

Shopping ads have a far lower cost-per-click than search ads and the intent to buy is higher because the photo and price has already qualified the person before they click.
Is my website CMS compatible with Google Shopping?
Most modern ecommerce websites have the ability to generate a product feed for Google Shopping. If you have WooCommerce, Shopify, or Magento website then it is definitely compatible.
Some older or bespoke websites are not able to generate a product feed. But don't worry, we have experience with this challenge and have created custom tools for scraping the product data from your website daily and generating a feed.
We'd be happy to help check your website for you and provide some free advice so
get in touch
.
How much does it cost?
Our Google Shopping Ad management service starts from just £295+vat per month.
Click here
to download more information about our PPC pricing and packages.
In addition to the management service, you will need to budget for the cost of clicks which are payable directly to Google. Technically there is no minimum, however we would recommend budgeting at least £500 a month to balance it against the management fee.
Is there a minimum contract?
No, all of our services are available on rolling monthly plans. Our clients to stay because they are happy with the service and results that we provide, not because of contractual obligations.
What other services do you offer?
As a full-service digital agency based in Hertfordshire, we can offer you the complete package. Web Design, SEO, PPC Services, Email, and Social Media Management.
What is the next step?
Get in touch
, we will schedule a free Zoom call to discuss your business goals and if we're a good fit for each other.