 And many more consumer industries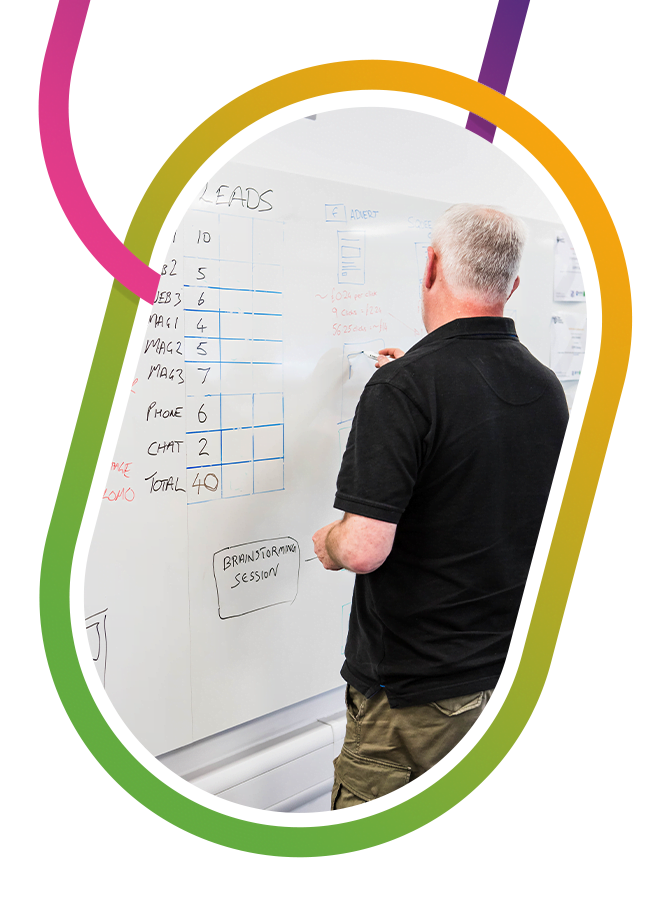 Link Digital: The lead generation experts
Buy sales leads from just £35 each
Generate

qualified

leads for your business

No

monthly management or advertising fees
Experts in consumer lead generation
How we do it
We use digital marketing to generate qualified leads on a pay-per-lead basis. We generate the number of leads you require to support the growth of your business.
Forget complicated contracts, work with the lead generation experts that deliver without you taking all the risk.
Our pay-per-lead services are in high-demand and availability is limited in some sectors and locations. Order now to secure your leads and lock out your competitors.
How we work with you
Tell us about your business and the type of leads you need.
We agree on a fixed price per lead and delivery schedule.
Our lead generation team will organise everything for you.
You receive qualified sales leads in real-time and place repeat orders as required. Hundreds of Businesses Served Thousands of Leads Generated Frequently asked questions
Do you offer any kind of guarantee?
Yes, as a performance marketing agency we guarantee to deliver the leads you purchase or we'll provide a refund on any undelivered leads. We also replace any dupes, hoax or wrong numbers that slip through our filters.

We can confidently guarantee results because over the past 10 years, we have developed tools and techniques which consistently allow us to produce results. This process has been tried and tested across many industries and through millions of pounds in advertising spend.

Are the leads exclusive?
yes, all Link Digital leads are exclusive to you. Be mindful of cheap lead generation agencies, they often resell the same leads multiple times or give you second hand leads which their other clients couldn't convert.

Is there a minimum contract?
No, there is no minimum contract term. You simply pay in advance for a batch of leads which are added in as credits. Each time a lead is delivered a credit is deducted. There is a minimum order of 100 leads.

Please be aware that this service is very popular and we have a waiting list in some sectors and locations. If you start with a smaller batch and are happy with the results, we recommend reordering in larger batches to secure your leads and lock out your competitors.


Are the leads GDPR compliant?
Yes, all leads are fully opted in, GDPR compliant and expecting your call.
Are you FCA accredited?
No, but we do offer leads for financial service businesses. The solution is that our landing pages and campaigns do not offer financial advice, they help people find financial advisors. Alternatively, we can create campaigns and landing pages under your brand. We've partnered with an independent compliance expert to ensure that everything we do is FCA compliant. We also have Google ad accounts which are already
financial services verified
.
How are the leads delivered?
Leads are delivered in real-time by Email, CRM integration, or API.
How do you generate the leads?
We use a combination of landing pages, search marketing, social advertising and conversion optimisation tools. Our leads have a high-level of intent to buy and submitted their details willingly, we do not scrape data, cold call or incentivise people.
Which industries can you generate leads in?
We can offer pay-per-lead services in most sectors. If you sell to consumers and can handle between 25 – 100s of leads a week then we should talk.
What is the difference between this and your other services?
With our pay-per-lead service we've created and optimised the websites, landing pages, and performance marketing strategies to generate leads effectively and efficiently. So we own all of those assets, you are just buying the leads and we make our margin on them. It is quicker and cheaper for you in the short term but more expensive in the long run.

Whereas with our conventional web design and marketing services, you have a larger upfront investment but you own everything and get the leads at cost price.

Every business is different, so you can choose the approach that fits your needs. Some clients are doing both to balance the short and long-term strategies and generate a lot of leads.
How much does it cost?
Leads cost between £35-100+vat per lead and depends on your industry, location, and volume of leads ordered.
Get in touch
to discuss your requirements and get a quote.