Order online and get started today!
Shopify
Ideal for most online retailers
From
£5,130
payment plans available
Bespoke Design
Product Import
Complete Store Configuration
Mobile Responsive
Search Engine Friendly
1-2-1 Training Included
6 Months FREE Support
From 6 Weeks (10th Jan)
WordPress (WooCommerce)
Ideal for custom functionality
From
£5,130
payment plans available
Bespoke Design
Product Import
Complete Store Configuration
Mobile Responsive
Search Engine Friendly
1-2-1 Training Included
6 Months FREE Hosting & Support
From 6 Weeks (10th Jan)
– Express Delivery and Add-Ons Available at Checkout! –
Prices are subject to VAT
WordPress vs Shopify?
WordPress (WooCommerce) is a software product that we install, because we have access to all of the code it offers more flexibility for advanced customisation. Most plugins are free or one-time fee and you can use any payment gateway. You will need hosting and a maintenance plan to keep the site updated.
Shopify is software-as-a-service, which means you will pay Shopify a monthly subscription fee which includes hosting and software updates. Most plugins for Shopify have a monthly fee which can mount up. Shopify pricing structure means you have to us Shopify Payments (Stripe) or pay higher fees on each transaction. The main benefit is that it is very easy to use, fast, and reliable.
Both platforms are great options, and the choice largely comes down to personal preference. If you are unsure which platform is right for you, book a Zoom meeting with one of our experts.
How Explainer Video Works
The Scriptwriting Stage
Once you've supplied us with a Project Brief, one of our talented writers will create a compelling script to fit your chosen video length.
The Voiceover Stage
The script will then be passed on to our voiceover team. You can choose between Male or Female and US, UK or AU voiceover artists.
The Animation Stage
Once the voiceover is approved, our team will work their magic creating a fully-branded animated video to showcase your product, service or topic perfectly.
Explainer Video Benefits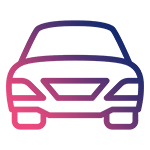 Hands Off
Simply supply us with your project brief and we'll take care of the rest.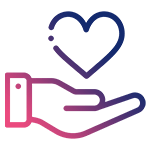 Professional
Professionally created animated explainer videos with real human voiceovers.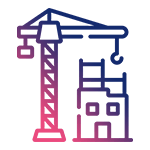 Branded
We'll match colours and fonts and include your logo for seamless branding.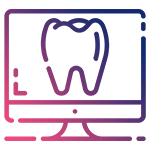 Convert
Visitors that watch your explainer video are 64% more likely to convert*.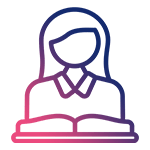 Boost Page Rank
Websites with video are 50x more likely to be ranked on Google's first page.
Questions? Check Out Our FAQs
What is an Explainer Video?
Explainer videos are short videos, typically less than 2 minutes in duration, that are used for marketing and sales purposes.

Through a combination of creative visuals and engaging audio, explainer videos allow you to break down complicated ideas and communicate how products or services work in a clear, concise and memorable way. Easy to digest, especially when compared to skimming through written content, a well thought out explainer video can also help you to address your target audience's pain points, enabling you to highlight your product or service as the solution to their problem.
Why are Explainer Videos so effective?
Explainer videos are so effective because they help potential customers quickly learn about a brand, product or service in a creative and engaging manner. Complicated concepts or processes can be broken down into easy to digest chunks whilst data can be presented in a way that engages viewers. The end result? You stand a greater chance of increasing your conversions, reducing bounce rates, growing brand awareness, and potentially reducing time spent answering customer queries – all this from one piece of video content!
By incorporating explainer video production into your digital marketing strategy, you can also open your business up to a completely new traffic source, gaining traction on social channels and video platforms such as YouTube.
Video content also holds some big SEO benefits, helping to send signals to Google that your web page contains rich content which is relevant to a user's search query. In fact, pages with video are 50x more likely to rank on page 1 of Google. With the right content, you'll also stand a greater chance of achieving video rich snippets which can boost your click-through rate.
How can I use Explainer Videos?
With our Animated Explainer Video service, you can quickly create and share fully branded marketing videos to:

* Educate customers, helping them to get a better understanding of how your product, service or process works
* Describe the key features and benefits of a new product or service
* Explain how to use a product, service, piece of software or application – this type of content is fantastic for answering specific user queries in search results and may even help to reduce time spent answering customer service based questions
* Break down a complex ideas or concepts
* Promote your brand or story

Explainer videos can be uploaded to your landing pages, blog posts, social channels and video platforms to drive traffic, increase awareness and understanding amongst your target audience, and boost those all-important conversions!
What makes a good explainer video?
A well written script forms the foundations of any effective explainer video. Choosing to outsource your video script creation can work wonders for your business, allowing you to gain a fresh perspective on how to explain your product, company or service in a way that someone detached from your business will understand.
Keeping your video short and sweet also helps to ensure that points are easy to digest and recall in the future.
Finally, it's important to have a bit of fun when making explainer videos! Some of the best explainer videos are the most creative, breaking down ideas, concepts or tutorials in engaging and memorable ways.
With our animated explainer video service, we combine all of the above to deliver custom videos to help your brand to stand out online.

Ready to place your Explainer Video order?
Enquire online or call 0345 307 3380