Order online and get started today!
Landing Page
Ideal for ad campaigns and 1 page websites
From
£750
one-time payment
1 Page
Bespoke Design
Up to 2 rounds of revisions
Lead Capture Form
Mobile Responsive
3 Months FREE Hosting
From 14 days (13th Dec)
Template Site
Ideal for micro businesses
From
£1,975
payment plans available
10 Pages Included
Choice of Template Designs
Up to 3 rounds of revisions
Content Loading
Enhanced WordPress Editor
Lead Capture Form
1 Hour Training
Mobile Responsive
Add-on Features Available
Search Engine Friendly
3 Months FREE Hosting
3 Months FREE Support
From 30 days (29th Dec)
Most Popular
Bespoke Website
Ideal For established businessess
From
£3,420
payment plans available
20 Pages Included
Bespoke Design
Up to 5 rounds of revisions
Content Loading
Lead Capture Form
Enhanced WordPress Editor
2 Hours Training
Mobile Responsive
Add-on Features Available
Search Engine Friendly
6 Months FREE Hosting
6 Months FREE Support
From 6 weeks (10th Jan)
– Express Delivery and Add-Ons Available at Checkout! –
Prices are subject to VAT
Should I choose a landing page, template, or bespoke website?
The decision comes down to your business goals and budget. We've outlined the differences below:
Landing pages are usually used by established businesses running ad campaigns. They already have a website, their landing pages are separate and focus on a single product or service which results in higher conversion rate. To see an example landing page click here.
Template websites are a low-cost, entry option for small businesses on a budget. Often used by solo-entrepreneurs and startups. We have hundreds of templates to choose from and they can be lightly customised to align with your brand, but do not offer as much flexibility or the performance of a bespoke website.
Bespoke websites are fully aligned to your brand and business goals. You get a say in every detail because everything from the planning and design to the coding is done from scratch, which ultimately results in a superior website.
Our website process
Planning
Once you've place your order and submitted the in-take form, one of our team will work with you to plan the website.
Design
We will work with you to design your website and provide revisions.
Development
Our developers will build your complete website, load your content, test, and launch your new website.
Benefits of a Link Digital website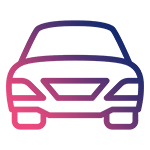 Business growth
Not all websites are created equally, by investing in a Link Digital website you are investing in the growth of your business. You can expect higher Google rankings, higher conversion rate, more visitors, more enquiries, and more customers.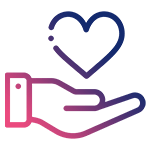 Affordable
We build high-quality website at affordable rates. If you pay more, it will likely be for bloated solution or London rates, if you pay less, you are cutting corners and the website will under-perform.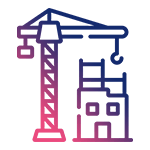 UK based experts
Our team is based in Hertfordshire and we help businesses across the UK.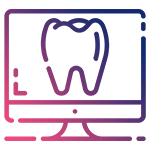 Proven track record
With over 10 years experience, we've built several hundred websites. There are thousands of web design agencies these days, but many of them have limited experience and will be learning as they go on your website project. We put decades of combined team experience into every website we build.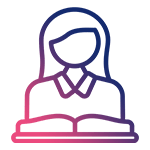 Hosting, support, and marketing
We don't just build websites. We can provide a complete solution including hosting, support and marketing.
Questions? Check Out Our FAQs
What is an Explainer Video?
Explainer videos are short videos, typically less than 2 minutes in duration, that are used for marketing and sales purposes.

Through a combination of creative visuals and engaging audio, explainer videos allow you to break down complicated ideas and communicate how products or services work in a clear, concise and memorable way. Easy to digest, especially when compared to skimming through written content, a well thought out explainer video can also help you to address your target audience's pain points, enabling you to highlight your product or service as the solution to their problem.
Why are Explainer Videos so effective?
Explainer videos are so effective because they help potential customers quickly learn about a brand, product or service in a creative and engaging manner. Complicated concepts or processes can be broken down into easy to digest chunks whilst data can be presented in a way that engages viewers. The end result? You stand a greater chance of increasing your conversions, reducing bounce rates, growing brand awareness, and potentially reducing time spent answering customer queries – all this from one piece of video content!
By incorporating explainer video production into your digital marketing strategy, you can also open your business up to a completely new traffic source, gaining traction on social channels and video platforms such as YouTube.
Video content also holds some big SEO benefits, helping to send signals to Google that your web page contains rich content which is relevant to a user's search query. In fact, pages with video are 50x more likely to rank on page 1 of Google. With the right content, you'll also stand a greater chance of achieving video rich snippets which can boost your click-through rate.
How can I use Explainer Videos?
With our Animated Explainer Video service, you can quickly create and share fully branded marketing videos to:

* Educate customers, helping them to get a better understanding of how your product, service or process works
* Describe the key features and benefits of a new product or service
* Explain how to use a product, service, piece of software or application – this type of content is fantastic for answering specific user queries in search results and may even help to reduce time spent answering customer service based questions
* Break down a complex ideas or concepts
* Promote your brand or story

Explainer videos can be uploaded to your landing pages, blog posts, social channels and video platforms to drive traffic, increase awareness and understanding amongst your target audience, and boost those all-important conversions!
What makes a good explainer video?
A well written script forms the foundations of any effective explainer video. Choosing to outsource your video script creation can work wonders for your business, allowing you to gain a fresh perspective on how to explain your product, company or service in a way that someone detached from your business will understand.
Keeping your video short and sweet also helps to ensure that points are easy to digest and recall in the future.
Finally, it's important to have a bit of fun when making explainer videos! Some of the best explainer videos are the most creative, breaking down ideas, concepts or tutorials in engaging and memorable ways.
With our animated explainer video service, we combine all of the above to deliver custom videos to help your brand to stand out online.

Ready to place your Explainer Video order?
Enquire online or call 0345 307 3380