 Free Digital Marketing Review
End-to-end digital marketing services with full-funnel marketing strategy for maximum ROI.
The hashtag and social media marketing Why?
Head back 20 years and the hash symbol was nothing more than the puzzling symbol sitting at the bottom of your home telephone keypad. Today, the rise of social media has led to the once-obscure character claiming an astonishing new level of importance, morphing into what has come to be known as the 'hashtag'.
Hashtag History
At a time when almost everyone has an online presence, you will be hard-pressed to find someone who doesn't know what hashtags are. The term was added to the Oxford English Dictionary in 2010 and made it into the Official Scrabble Dictionary in early 2014.
But, as we've established, it wasn't always this way.
Although many believe social media giant, Twitter, to be the origin of the hashtag, the hash symbol has in fact been used for decades in programming language, to emphasise keywords or highlight specific address modes within central processing unit (CPU) designs.
With this origin in mind, the widespread usage of the hash symbol in social media is a logical natural progression, with the primary purpose of the character still intact.
What is a hashtag?
The term 'hashtag' is nothing more than a portmanteau word, fusing 'hash mark' and 'metadata tag'. Practically, it is a word or phrase (presented without spaces or punctuation) which is fronted by the hash mark – #simple.
The hashtag is used across many social media sites, such as Twitter, Facebook and Instagram to collate messages that are concerned with similar themes. As social media becomes an increasingly predominant factor in our day-to-day lives, it is not unusual to find the hashtag being used in other forums, including text, email, and even speech.
Hashtags are a simple and current way to categorise the whirlwind of information spiralling through the World Wide Web and are an invaluable tool for businesses online marketing campaigns.
Hashtag business benefits
If you are a business with a social media presence and you are not using hashtags in your posts, you are missing a priceless marketing opportunity.
Out of the top 100 brands in the world (according to Interbrand's 2014 Top 100 list), in the last three months of 2013, 97 per cent of the brands posted at least one tweet containing a hashtag, while over 67 per cent included one or more hashtags.
These brands use hashtags to help increase engagement with quality leads. Simply combining a hashtag with a relevant link to your website captures the highest engagement rate on Twitter.
Successful hashtagging
To create a successful hashtag, it is important to incorporate various factors into your social media campaign.
Create a story to support your hashtag; make sure your brand is easily connected through the word or phrase you use. For example, to achieve this, relate your hashtag to a recent advertisement or your company slogan.
Effective hashtags integrate this bold brand statement at the core of their campaign, such as the John Lewis #montythepenguin hashtag.
Following the company posting their ad on YouTube on the morning of 6 November 2014, the video link was shared on Twitter, together with the #montythepenguin hashtag.
The result?
Within just 90 minutes of ad release, #montythepenguin was the number 1 UK trend. The ad link click-throughs converted into quality leads to the John Lewis website.
We all wanted to own our very own Monty the Penguin.
That considered, it is important to apply your hashtags across all social media platforms; in the description of your YouTube video, on your Facebook update or within your Instagram image caption. This will encourage your campaign to snowball, equating to maximum marketing success.
Getting help with social media marketing
Sometimes creating the capacity for designing online campaigns is difficult. But with over 1.36 billion active social media users as of January 2015, it is foolish to ignore this marketing channel.
If this is your concern, here at Link Digital we help companies of all sizes to flourish on social media.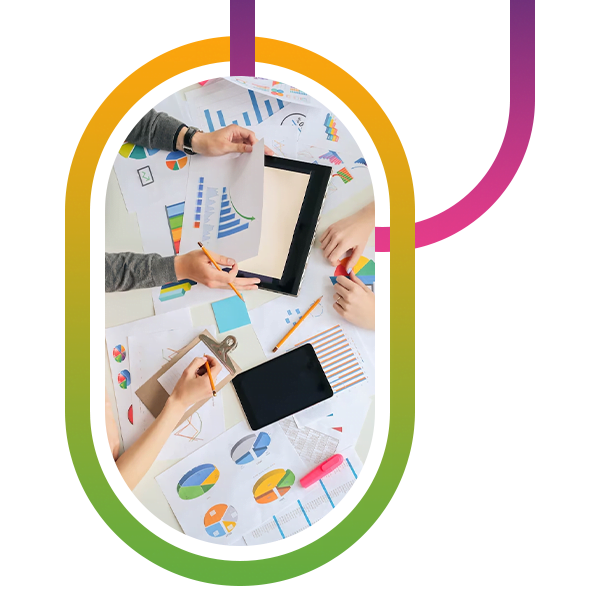 Need help with your website and marketing?
Book a FREE growth strategy session with our experts
Our award-winning team will review your website and marketing goals to provide you with crucial insight and advice.

4.8 STAR
Google reviews
With 10+ years of experience, Link Digital has helped hundreds of businesses to succeed online. We can help yours too!