 Free Digital Marketing Review
End-to-end digital marketing services with full-funnel marketing strategy for maximum ROI.
Simple ways to improve your ecommerce website
In January this year, Econsultancy reported that eCommerce sales were expected to be responsible for a whopping '£52.25 billion in the UK this year' which would equate to a 16.2 per cent increase in 2014 when the total eCommerce sales stood at £44.97 billion.
While e-commerce is yet to completely overtake high-street sales, it was still responsible for 15.2 per cent of retail sales in 2014. This is a massive stake and one that businesses, of any size, can't ignore. As the UK and worldwide population become progressively tech-savvy, it is important for businesses to get on board with e-commerce strategies and utilise what can be an effective and lucrative business tool.
Your E-commerce website
These figures speak for themselves, and perhaps you are already aware of the importance of online sales. As more and more customers choose to shop from the comfort of their own homes, it is likely that, as a retailer, you want to be able to offer your customer base this option. What's more, the idea of expanding your customer base to region-wide or even worldwide, for an SME, is an exciting prospect – one which e-commerce allows.
That being said, simply having an e-commerce website isn't enough. You need to ensure that you are attracting relevant visitors and that your site is usable. The visitor journey needs to be uncomplicated and somewhat streamlined.
Without the right knowledge, skills and advice, improving your e-commerce website can be an extremely time-consuming and complex process.
Simple ways to improve your E-commerce website
Sometimes, your website won't be in need of a huge overhaul. While it is always advisable to seek the assistance of a web design agency to ensure optimum SEO and e-commerce website design is implemented, there are ways to make some small improvements in-house.
Keep the signup process quick and simple. What do you need to know? Really, ecommerce websites just need to capture an email address and password. Once visitors are registered on your site, give them an account area where they can add any additional information at their convenience
Do you even need a signup process at all? If you are comfortable offering sales without the signup process, this can encourage conversions, especially so for customers who are shopping on mobile devices. This is known to increase conversions and minimise the number of abandoned baskets.
Provide a search function so that customers can find items by entering related keywords. This heightens site usability and streamlines customer experience.
Make sure that customers are able to trust your site. You can do this by obtaining a trusted certificate, such as VeriSign, and by having an SSL certificate.
Suggest related items. Not only does this create add-on sales, but it also optimises the customer experience by offering advice on items that may be of interest or can be used in conjunction with an item they have bought, browsed or added to their basket.
Make the customer journey clear with a step-by-step toggle across the header of your checkout page. This means that the customer knows where they are in the buying process and minimises accidental transaction abandonment.
Making it happen
Even if you have the best products in the world, if your ecommerce website is a nightmare to navigate, you're going to lose those conversions – perhaps even lose faithful customers to competing online retailers.
Get your ecommerce priorities straight in 2016 and implement some changes for the better, to enhance usability across your site. If you need help, don't risk the loss of conversions; outsource the experts from an ecommerce agency like Link Digital.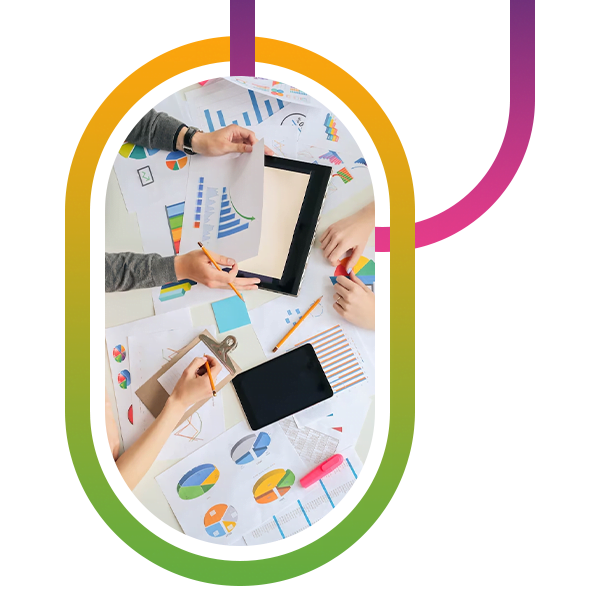 Need help with your website and marketing?
Book a FREE growth strategy session with our experts
Our award-winning team will review your website and marketing goals to provide you with crucial insight and advice.

4.8 STAR
Google reviews
With 10+ years of experience, Link Digital has helped hundreds of businesses to succeed online. We can help yours too!