 Free Digital Marketing Review
End-to-end digital marketing services with full-funnel marketing strategy for maximum ROI.
Spring clean your website
The web is what you make of it. An efficient, well run website will almost certainly lead to greater online success and presence for your business.
On the other hand, a site littered with inconsistencies and irritating errors can all too easily cost you both customers and business.
However, fear not, for help is at hand. Here at Link Digital, we know everything there is to know about SEO, HTML, CMS and any other acronyms you want to throw our way.
Here are some of the most important areas when it comes to maintaining a health website.
Website Optimisation
First things first, what is it? Without wishing to sound too grand or daunting, website optimisation is everything. From Search Engine Optimisation (SEO) to usability testing, effective website optimisation ensures that your site is loved by search engines and visitors alike.
Good website optimisation will improve how search engines, such as Google, Bing or Ask Jeeves if you are a little bit old-school, will crawl, index and rank your website.
Additionally, the experience of each visitor will be enhanced, which naturally leads to greater and more frequent conversions.
Improving Your Website
Whether you delegate website maintenance, bring in an external agency or take the task on yourself, whoever does the work will need, at the very least, the following:
Administrative access to the website, usually gained via a Content Management System (CMS)
Access to data regarding the website usage using Google Analytics or similar
The use of all of the most popular web browsers (Internet Explorer, Firefox, Chrome, Safari) to ensure the site runs well on all of them
If you are going to take the task on yourself, then the content of your website is as good a place to start as any. Your spring cleaning should begin with a check of the following:
The copyright date in the footer: obviously, if it is out of date, a check is not enough and your work is not complete, it needs to be sorted.
The blog or news section (if applicable): is it updated regularly and has it been so recently? You do not want to appear to be behind the times
Calendars and events: are the upcoming ones noted with sufficient attention drawn to them?
Contact section: are all emails, addresses, phone numbers etc up to date and linked to the right people?
About us: has there been any changes to staff, important stats or anything else that needs to be updated?
Next you need to take a look at how effectively your website is running in terms of functionality. For this, you will need to check:
Forms: ensure they are working and the information is being sent correctly
Social media feeds: make sure there are regular posts or remove the feed
Comments sections: feedback is vital to improvement so it's important you are receiving it
Broken links: as a consumer, few things cause as much frustration as dead-end links
Ecommerce: test the full shopping cart process.
How we can help
If this all seems a little time-consuming or too far outside your area of expertise, then let Link Digital step in and take the load.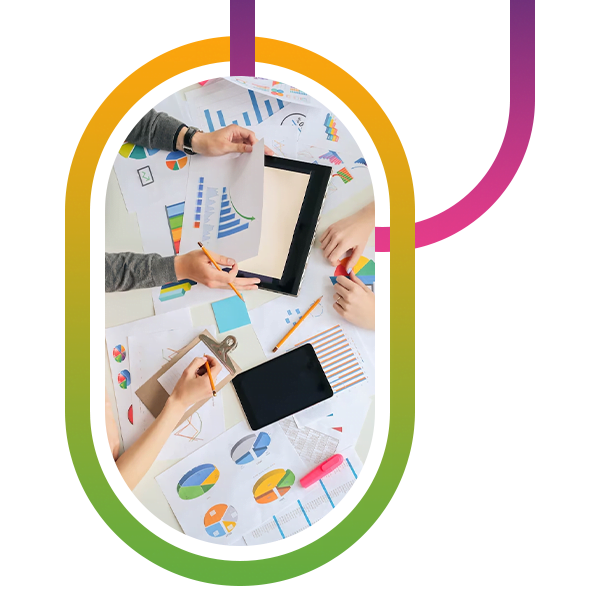 Need help with your website and marketing?
Book a FREE growth strategy session with our experts
Our award-winning team will review your website and marketing goals to provide you with crucial insight and advice.

4.8 STAR
Google reviews
With 10+ years of experience, Link Digital has helped hundreds of businesses to succeed online. We can help yours too!