 Free Digital Marketing Review
End-to-end digital marketing services with full-funnel marketing strategy for maximum ROI.
Making sense of social media
Ah, social media. Quite possibly the buzz phrase in marketing and technology over the last 10 years. Its importance in business terms has never been greater. Fifty seven per cent of small businesses use social media to support and boost their marketing efforts. The only surprise is that this number is not in fact 100 per cent.
But what exactly is social media? Well, at its most basic level, it is a way for people to communicate and interact with each other whilst online. Believe it or not, social media did not begin with the introduction of Facebook. In fact, it has been around since the birth and widespread introduction of the World Wide Web.
However, the last 10 years or so have seen a dramatic rise in both the number of social media outlets available online and the number of people using them. What began in earnest with MySpace has expanded to cover Facebook, Twitter, Instagram, Vine, LinkedIn, Pinterest, Google+ and a whole host of other platforms.
Why social media is vital for your business
From a business sense, ignoring the rise of social media and dismissing it as a fad is both extremely foolish and irresponsible. Refusal to engage with the modern way can mark your company out as something of a dinosaur, an organisation that doesn't recognise the changing world around them and cost you literally millions of potential customers.
Consider, for a moment, the following statistics:
Facebook has over 1.19 billion active users per month and, if it were a country, would have the third largest population in the world.
One in five young adults (aged 18-24) use Twitter at least once a day
72 per cent of adults with the internet use social networking sites
Twitter is growing by an average of 300,000 users per day
92 per cent of companies use social media as an aid for recruitment
These numbers are only set to grow as social media continues to dominate the marketing and advertising industry.
Television is no longer the overlord of advertising. Every company worth its salt backs up its corporate messages and customer interaction with a significant online presence, the key to which is effective use of social media.
It's a bulging, high-speed train that your company needs to be on.
Why your company needs social media
No matter the size of your company, everyone, from small enterprises to global operations, needs to make the most of the many advantages offered by getting involved with social media. This is simply because your customers are online.
They are using social media to interact and communicate with friends, sharing experiences, information and advice. As a company, being on hand to answer questions and queries and making active use of social media keeps you at the forefront of customers' minds. Not everyone wants to pick up a phone. If you're not online and ready to communicate, you can bet that your competitors will be.
What you can gain from using social media
When it comes to online marketing, the holy grail of achievements is customer advocacy. By reaching the stage where customers are so happy with your products and/or services that they shout about it to all and sundry, you can ensure that word of your company will spread like wildfire.
So, how can you make the most of your social media presence? Well, here's a quick rundown of some of the best practice techniques to employ.
Be creative and varied in what you put out there. Limiting your output to promotional updates will soon see you quickly ignored and dismissed. It creates the unfavourable position that your company is only interested in customer interaction when you have something to sell. This can include comments on current affairs, references to landmark dates (Mother's Day, Easter, Christmas etc) and asking questions of your audience.
Be prepared to use adjacent content. People are rounded with interests that extend far beyond what your company offer. Communicating content that is likely to be relevant to your customers' interests is a great way of beginning and developing interaction.
Share tips and handy hints. Anything that is likely to make your online audience's lives easier will be very well received.
Remember the 'response' element of call and response. As a company, you don't always have to start the discussion. Jumping in to conversations started by users demonstrates a human touch and is a great way of getting your brand more visibility.
Other things, such as job information and general company updates should also be shared. Finally, we have jokes. This can be difficult to get right, but enormously effective when done well. They should reflect the personality of your brand and customers. A safety first approach is strongly advised.
The main social media platforms you should use
Each social media site has different and distinctive advantages. In order to make the most of them, you need to treat them on an individual basis. The following are the main big-hitters in the social media world.
Facebook: A no-frills, basic social network created in 2004. Today, Facebook is ubiquitous across the internet. The daddy of social networking, Facebook allows you to discover more about the wants and personalities of your key demographics, interact with customers, promote your company and build your online reputation. Likes, shares, events and business pages open up a world of possibilities.
Twitter: Having exploded onto the scene in 2006, Twitter is now a key part of customer communication. The 140-character format makes it the perfect platform for quick updates, directions to information elsewhere and jokes. Be sure to make good use of the retweet and reply functions.
Google+: Launched in 2011 Google+ was a late comer to the market but is making huge waves due to its influence on natural search engine rankings.
YouTube: A well-liked and highly-shared video on YouTube can spread word of your company like nothing else. However, the comment section can be something of a minefield so, if you choose to enable them, be sure to keep a close eye.
Social media is only going to grow as a marketing tool. The earlier you get to grips with it, the better.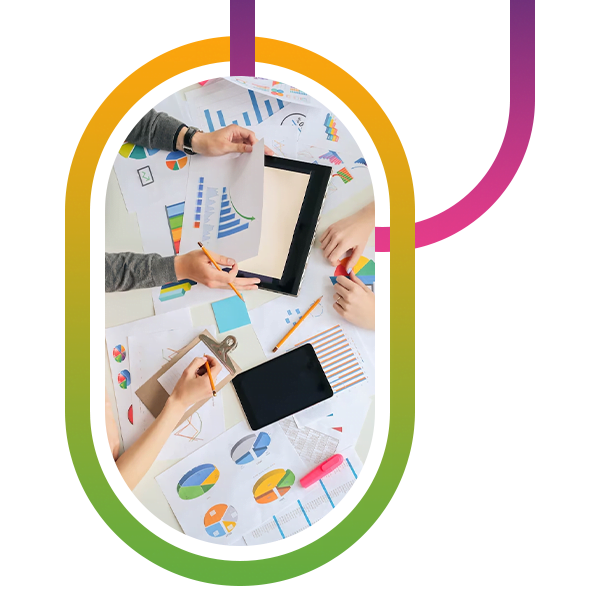 Need help with your website and marketing?
Book a FREE growth strategy session with our experts
Our award-winning team will review your website and marketing goals to provide you with crucial insight and advice.

4.8 STAR
Google reviews
With 10+ years of experience, Link Digital has helped hundreds of businesses to succeed online. We can help yours too!