 Free Digital Marketing Review
End-to-end digital marketing services with full-funnel marketing strategy for maximum ROI.
Blogging: Best practice for businesses
Blogging can play a crucial part in the creation, increase and maintenance of an online profile and presence of your business. Free from the constraints and demands of third parties, it allows you to express yourself and your company exactly as you want to and, when done well, can bring enormous benefits to you and your organisation.
But, let's start at the beginning. What exactly is a blog? Well, the word itself derives from an abbreviation of 'Weblog.' Essentially, it is a quick and simple way to produce web content. Whilst the inexorable rise of social media has dominated much of the online marketing industry in recent times, blogs still have an integral part to play. After all, if social media is about conversations, then it is blogs which provide the content that generates and drives those conversations.
Is blogging right for your business?
There are very few organisations for whom blogging would not be advantageous. Basically, if you cannot be open with information, dedicate the required time and expertise to the job or are averse to experimentation and development, then blogging is not for you. Everyone else should read on and discover how to use blogs to maximise your online business potential.
Still unsure? Consider the following top eight reasons for using blogging as part of your online business strategy. This list is by no means exhaustive; it simply highlights the main benefits.
Blogging is easy: As Content Management Systems (CMS) go, few are as simple to master as those designed for blogs like WordPress. In terms of uploading and modifying, they require little training and technical skill. The real talent lies in what is written. They are also inexpensive to run.
You own the blog: Blogs are part of your company's owned media, which means you are not reliant on the success or ability of other websites to keep your content available online and easy to find.
Blogs enhance search optimisation: Providing you are operating under your own domain name, as opposed to free third party blogging platforms, creating content that is rich in keywords will significantly boost your search engine rankings.
Blogs offer 24/7 communication: In the increasingly competitive online business environment, it is vitally important to react and respond to developments and trends as quickly as possible. Blogs are a highly effective way of rapidly producing content which is favourable to your business or responding to issues as and when they happen.
Blogs provide a multi-media platform: All successful and serious businesses will have a variety of online content ready to upload and distribute. Blogs make it easy to show off text, images, videos, graphics, presentations, podcasts, audio and a host of other media formats used as part of your online portfolio.
Blogs drive social media interaction: As mentioned previously, blogs provide the core content about which conversations take place over social media such as Facebook and Twitter. Including simple 'share' buttons on your blogs will soon set online tongues wagging.
Blogs are flexible: Your blog can be used to answer customer queries, promote your business to new people and provide information about your company.
How can you ensure your blogs hit the right note?
Successful blogging is dependent on a number of factors, the following tips are essential:
Establish your core target audience and speak to them throughout the content. The target demographic may change from post to post, but each individual blog should target one key area.
Keep it short and simple. In this day and age, no-one is going to read walls of text. The optimum word count lies somewhere between 400 and 1000 words. Basically, imagine someone is reading it whilst on a coffee break.
Make sure it's interesting and worthy of reader's attention. If you wouldn't share it yourself, then would your audience?
Don't get tied up and tense. Remember that blogging is a relatively informal type of communication. It's not an exam and you're not looking for literary awards.
Know your stuff. Sentence after sentence about how amazing your company is will see visitors departing in their droves. Make your content specific and informative with plenty of examples to back your words up.
Draw readers in with intriguing titles and attention-grabbing openings, but make sure your content delivers what the initial texts promises.
Once written, take advantage of your blogs' RSS feed to easily promote your content onto whatever social media platforms you use. Once this connection has been established, every time you publish new content, it will be 'pushed' onto these sites.
Becoming an active part of the online community will also help promote your blog. This means commenting on other blogs, posting teasers on other sites, including links to the blog on marketing emails and building relationships with other bloggers.
Using analytics can help determine what is and isn't working on your blog with information such as:
Where visitors come from
Which content attracts the most visitors and which links they click
How long, on average, people spend on your blog
How many people sign up to email lists/RSS feeds
Where your blog appears on search rankings
How many social media shares you are getting
Number of downloads/views
Essentially, good blogging leaves you with everything to gain and very little to lose.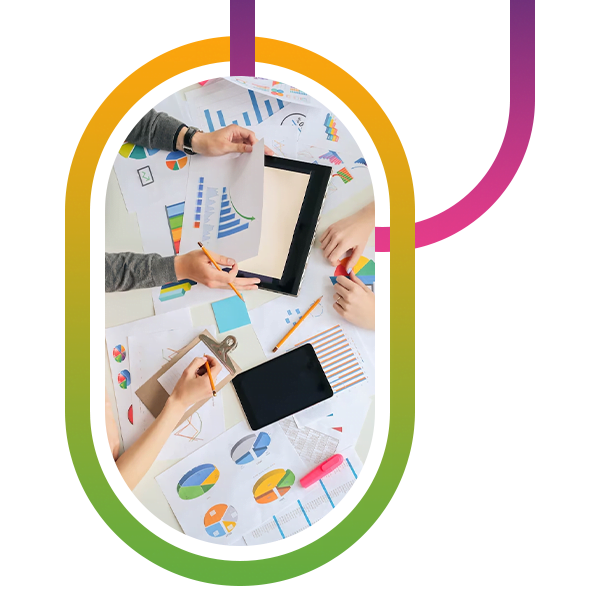 Need help with your website and marketing?
Book a FREE growth strategy session with our experts
Our award-winning team will review your website and marketing goals to provide you with crucial insight and advice.

4.8 STAR
Google reviews
With 10+ years of experience, Link Digital has helped hundreds of businesses to succeed online. We can help yours too!