 Free Digital Marketing Review
End-to-end digital marketing services with full-funnel marketing strategy for maximum ROI.
Simple steps to creating killer copy
No matter how great your product or service is, it will never reach its full potential if your marketing strategy is substandard. Sales copy is a cost-efficient marketing tool. Utilised well, the power of words can be especially surprising.
It's likely that we've all come across product descriptions or information pages that have bored us to tears. Uncreative copy can put the knife into potential sales. In essence, you may as well throw your budget out of the window or instead bite the bullet and get to grips with how to write killer sales copy.
You don't need to have a PhD in English Language with Marketing to fashion together something snappy. Just take on board what attracts you to the brands you love and trust, and adopt some of the following tips within your writing.
Tailor the tone
People prefer to buy from people. They like to buy from businesses they trust and ideally from individuals with who they've built a rapport.
When writing sales copy, it is important to adopt a conversational tone. Write well, applying basic grammar rules, but it is more important that potential customers can hear your voice within your writing.
Your copy should reflect the demographic you are targeting. Don't be afraid to bend the rules slightly. Use contractions. Start sentences with conjunctions. End them with prepositions.
Ask a question or two as well. By asking a question and following it with an answer, the question encourages the reader to engage with the writer while the structure mimics conversational patterns.
Doesn't it? Of course, it does.
Create an experience
Sell it to me. Tell me why I need it. Tell me how it will make me feel. How it will make my life better.
That's what catches the customers.
Take them on a journey. Use descriptive language to explore the origins of your product, and explain how it will abolish annoyances in their life. Throw in some examples, similes and metaphors so the reader can easily understand the features, benefits and purpose of your product.
Add in some facts and figures
Adding facts and figures into your copy fuses perfectly with descriptive language. While readers are imagining why they need your product, this notion is confirmed through supporting statistics.
Numbers and dates, on paper, appear factual, while general statements can sound as though you are attempting, a little too desperately, to bag a sale.
Play with your words
Your teacher may have told you that the statement, 'it makes it flow better', is not a satisfactory analysis of a writing technique, but sometimes, you know, it's just that.
Your sentences should read easily. Read them back and see how they sound. Are you getting lost in your words? Mix it up, try different techniques and find your voice.
There are ways to improve readability and make your writing appeal to consumers. Sound patterning really helps. Alliteration, sibilance, and consonance – give them a Google – are all rhetorical devices used to create rhythm, craft mood or make specific words and phrases memorable.
Idiolect and colloquialisms as well as subject-specific lexis are all devices that, when executed, will help copy appeal to a specific target market. They also help to create unforgettable brand identities.
Yorkshire Tea – let's have a proper brew. Renault – Va Va Voom. Ronseal – It does exactly what it says on the tin.
Obliterate obstacles
Identify any issues that may prevent people from purchasing your product, before they do. Address it in your sales copy. Obliterate any obstacles between the customer and conversion.
With all the advice in the world, if you're not the creative type it may be worthwhile using some of your marketing budgets to outsource and have your sales copy written by specialists from a digital agency. With the right copy in hand, this investment will reap first-rate returns.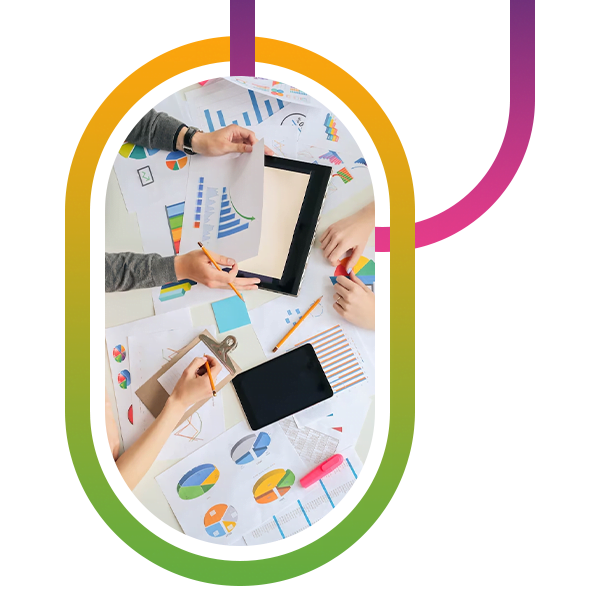 Need help with your website and marketing?
Book a FREE growth strategy session with our experts
Our award-winning team will review your website and marketing goals to provide you with crucial insight and advice.

4.8 STAR
Google reviews
With 10+ years of experience, Link Digital has helped hundreds of businesses to succeed online. We can help yours too!