 Free Digital Marketing Review
End-to-end digital marketing services with full-funnel marketing strategy for maximum ROI.
How to build a brand for your business today
No matter the size of your business, establishing a strong brand should be an integral part of your business plan. Whether you work within the business-to-consumer sector or business-to-business, your brand shows customers how you want to be seen.
Branding sets you out from the crowd; it helps customers instantly recognise you within saturated markets. Your brand is the face of your business, it speaks to your demographic, affirms the quality of service and/or product you offer and represents your ethos.
With that in mind, it would be a detrimental decision to forgo building a robust brand for your business.
Brainstorming your business' brand
Designing a successful brand takes a lot of time and patience. It can help to brainstorm and collate information from the core of your business purpose. Much of this should be already established within your business plan.
Consider your business goals, and the features and benefits of your product/s and/or service. Think about any qualities you would like associated with your company, what drives your business, and the target market you serve.
When you have comfortably established these details, it is time to create your brand character.
Creating a character
During development, it often helps to personify your brand. Think of the character you want to represent your business. Is it cheeky, chic or caring, maybe professional, reliable? When you add personality to your branding, you are able to envisage how you will relate to customers and how best to market your product.
By giving your brand characteristics, you will be able to easily mould its identity into a graphical representation of your log through the tagline and through various marketing channels.
Remember that the aim of branding is to be distinct. Don't try to imitate other brands or competitors.
Building your brand
Once you have a firm idea of the branding you want to realise, you must consider all the ways in which you can instil it in the values of your business. By running your branding through all available streams, you will create a solid identity for customers to connect with and trust.
It may seem like an overwhelming task but there are numerous, simple ways to ensure your branding runs through all areas of your business.
Make sure your logo is everywhere, on signage, emails, stationary and vehicles. Choose a colour scheme and stick with it.
Brief employees on business branding and make sure they are aware of your branding 'voice', how to approach and liaise with customers, how to dress and if there's a message they need to reinforce during all interactions.
Taking your brand forward
Carry your branding through to your website. Remember to be inventive with your web copy and allow your brand voice to translate online.
The next step forward is compiling an effective online marketing strategy. There's a plethora of marketing channels to choose from that will enable you to promote your business. A strong brand will help sell your product so the decision lies in which means of advertisement best fits your target demographic.
When work level capacity restricts the level of input you can dedicate to branding and marketing, consider outsourcing and allowing a digital agency to work with you to accomplish your ideal marketing strategy.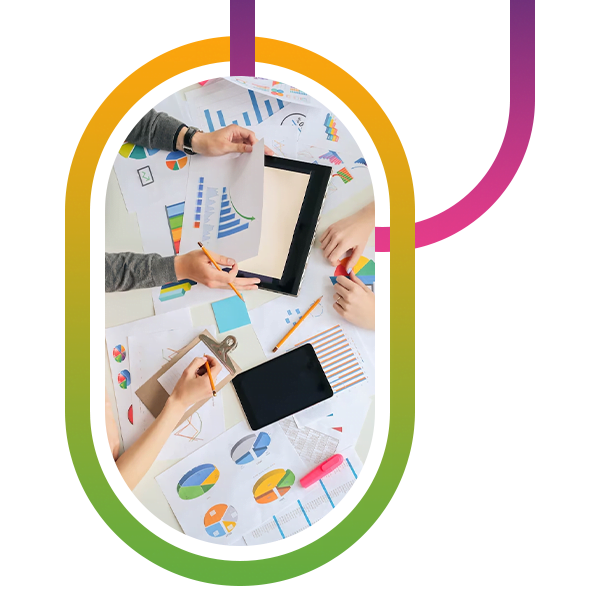 Need help with your website and marketing?
Book a FREE growth strategy session with our experts
Our award-winning team will review your website and marketing goals to provide you with crucial insight and advice.

4.8 STAR
Google reviews
With 10+ years of experience, Link Digital has helped hundreds of businesses to succeed online. We can help yours too!