 Free Digital Marketing Review
End-to-end digital marketing services with full-funnel marketing strategy for maximum ROI.
7 Common and costly PPC marketing mistakes to avoid
There's more to PPC management than simply setting up the odd campaign or two and letting them run indefinitely. Used well PPC is a great digital marketing channel, but it takes dedication and implementation of a well-designed digital marketing strategy.
Poor PPC management and advertising campaigns can have a critical effect on your click-through rate (CTR). Google's algorithm, Ad Rank, dictates how much you pay per click and how high up the ladder to place your advert.
A good ad ranking means lower costs and higher placement and it can be improved easily by minimising some common PPC mistakes.
Ignoring PPC advice
Google provide myriad advice documents and instructions on how to get the most from your AdWords campaign. Take the time to browse through the pages and take up some suggestions.
Lack of PPC management
Your campaigns can't manage themselves. To get the most out of your PPC digital marketing, you need to assess your AdWords analytics at least once per week. It is also best practice to have two to three ad variations running per campaign so you are able to optimise your click-through rate (CTR).
If you don't have the capacity to operate your campaign successfully, your return on investment (ROI) will be abysmal. Outsource and allow a digital agency to assist you.
Poor geographical targeting
If you are an SMB owner, targeting the Manchester area, make the most of Location Targeting options. This ensures that your ads are shown in your specified geographic location. Within your ads drop in a location keyword, for example, 'Manchester', this will show the user that you have identified their area and improve your CTR.
That being said, international businesses may want to leave their options open and not restrict their geo-target. Test, test test and see what improves your ROI.
Unrelated landing pages
Your ad should link to a web page relevant to your campaign keywords. When a potential customer clicks on an ad for puppy training classes, for example, make sure that this ad links through to the associated page on your website where they are able to read more about your advertised product or service.
It is a schoolboy error to link to your homepage or be sloppy with where your ads direct users. It increases your website bounce rate and puts a dent in your ad's all-important Quality Score (QS) – a mistake with critical consequences.
Not extending your ad
All advertisers are given the option of using free ad extensions, yet so many don't, despite Google claiming it can improve your CTR by up to 30%.
Simply put, ad extensions are additional links within your ad. They can quickly take users to specific areas of your site, encourage social media sharing or efficiently provide contact information, all of which enhance user experience and improve your QS and CTR.
Being blasé with keywords
Be specific with your keywords and don't forget to use brand names. Chances are visitors may still be browsing and your ad could attract potential customers away from competitors.
Use dynamic keyword insertion if needed and include your keywords in your ad title and copy. Don't waste space detailing telephone numbers or addresses, use ad extensions instead and optimise the value of your description by using keywords instead.
Containing a keyword within your URL will also improve your QS.
Inaccurate calls to action
Make sure that you have assigned an appropriate call to action against your ad.
When you are providing information, on a service, for example, it's perfectly acceptable to use 'Read More' or 'Find Out More', but when you are advertising products be a little more abrupt. Assertiveness is key. You want the visitor to click through and buy your product and if you instruct them to 'Buy Now' the chances are your conversion rate will thank you for it.
Maximise your Ad Rank by buffing up your marketing know-how or speaking to our PPC management team.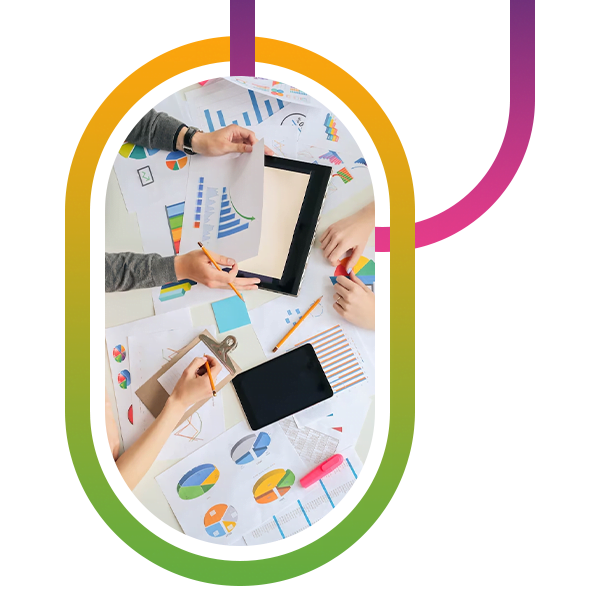 Need help with your website and marketing?
Book a FREE growth strategy session with our experts
Our award-winning team will review your website and marketing goals to provide you with crucial insight and advice.

4.8 STAR
Google reviews
With 10+ years of experience, Link Digital has helped hundreds of businesses to succeed online. We can help yours too!