 Free Digital Marketing Review
We'll show you how to hit your business goals with result-driven digital marketing.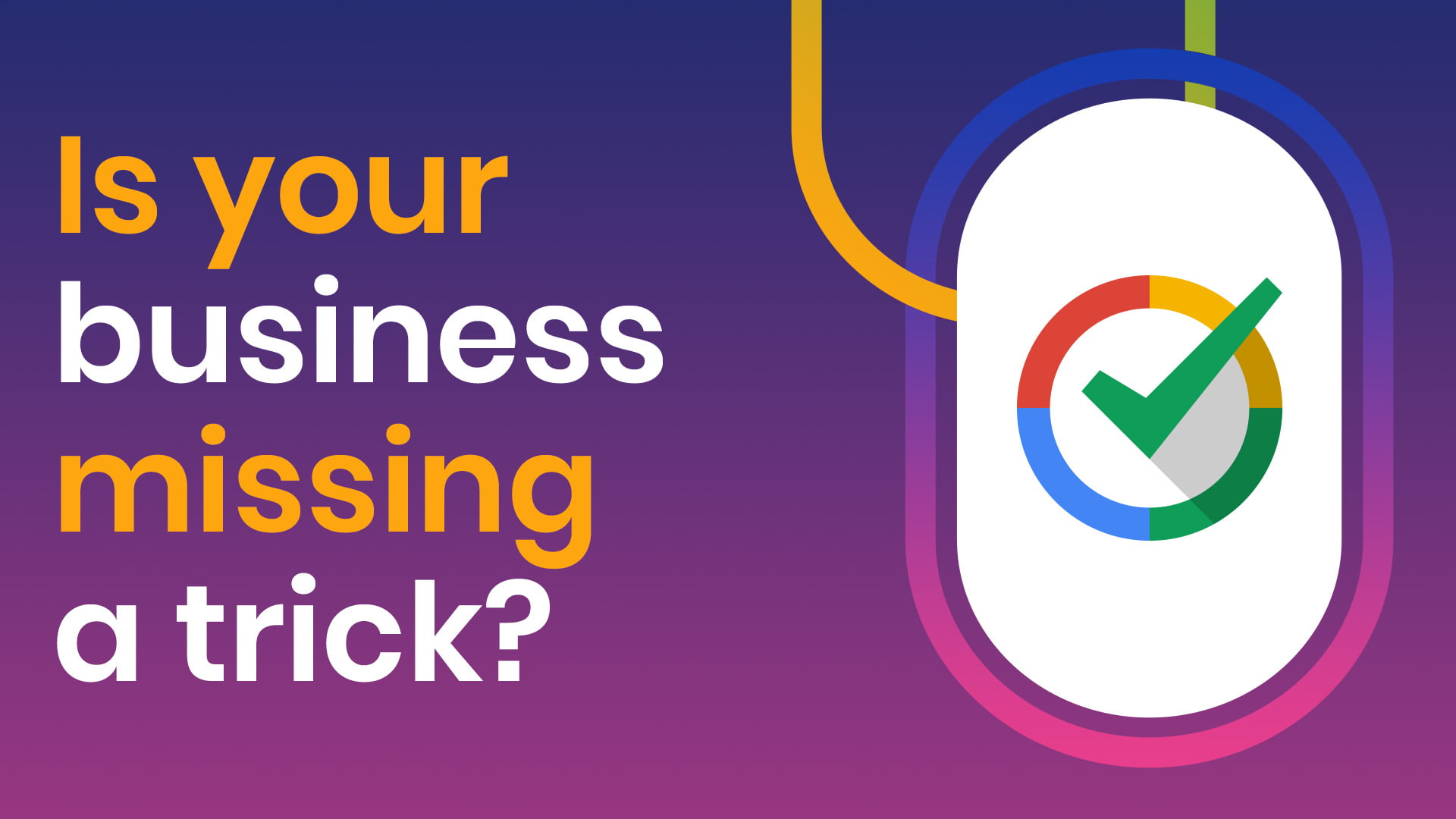 What are Google Local Services Ads?
Google local services ads are separate from traditional Google Ads. They are run using a different management platform, and typically, results show at the top of the page above both map and traditional Google ads. This is a fantastic opportunity for local small businesses. The following is an example of the adverts.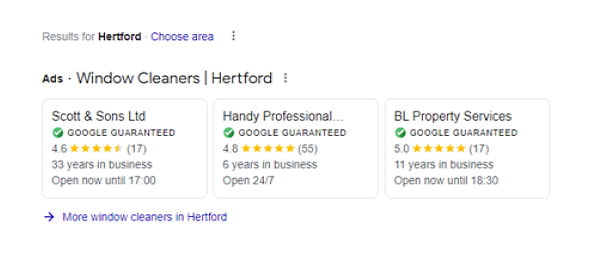 How Much Do Google Local Services Ads Cost?
Unlike Google Ads, local service ads are based on a cost per lead. A lead is delivered via a phone call or message from the AD. You can allocate a monthly budget for the ads and spend against this. You will be notified of how much you have spent via a desktop dashboard or a phone-based app. The cost per lead varies depending on the service. At the current date of publishing, a lead for a window cleaner was between £7-10. The opportunity value is in the additional leads you can generate from referrals and recommendations if you provide a great service.
Which Services can be promoted via Google Local Services Ads?
The current list of company types that Google supports through this service is as follows.
This list is as follows in the UK:
Google Local Service Ads Categories
Appliance Repair
Carpentry
Carpet Cleaning
Countertop services (Worktops)
Electrical engineering (Electrician)
Fencing
Flooring
Foundations services
Garage Door Services
Home Improvement
Handyman
Home Inspection
House Cleaning
HVAC (Heating or Air Conditioning)
Junk removal / Rubbish Removal
Landscaping
Lawn Care
Removals
Pest Control
Plumbing
Pool Cleaning
Pool Contracting
Roofing
Siding (cladding)
Snow Removal Services
Tree Surgeon
Water Damage Services
Window Cleaning
Window Services
What's the difference between Google Ads and Google local services ads?
Google Ads are based on charging customers on a Pay Per Click basis, hence using the term Pay Per Click or (PPC). With Google Ads, you allocate a budget daily, and your ads are shown to potential customers based on the keywords you have chosen to advertise against. You are charged each time someone clicks on your Ad, even if they don't contact you.
Google Local Services ads are different for several reasons.
Firstly, you only pay for leads contacting your business. This is charged on a pay-per-lead basis.
Secondly, Google is putting Google services ads above organic results on desktop and mobile devices.
Thirdly, if you have used Google Ads to generate leads, it can be competitive, and without significant optimisation, your cost per lead can be high. Google local service ads allow you to control the cost per lead and, therefore, allow you to focus on converting these leads.
Finally, Google provides a Google guarantee badge and a £1500 money-back guarantee for all customers subject to T&Cs.
What do I need to run Google Local Services Ads?
Surprisingly, you don't need a website, although this would help your credibility. You only require a Google Business Profile so customers can leave your business reviews. These reviews and results will be included with your ads, so they are very important for your business. Having a well-optimised Google Business Profile will also help your business to perform in local searches. Your business will require at least 5 reviews.
What Checks does Google require you to complete?
As an example, in the UK market, Google requires the following:
Background checks – Google uses local partners to check workers' backgrounds. These may include criminal background checks.
Business registration check – Google uses local partners to check businesses that are registered according to UK law.
Insurance checks – In the UK, this relates to things such as employee liability and public liability insurance
License checks – depending on your business type, these vary. Typically, it is based on professional licenses needed by service professionals.
For a detailed breakdown of all the checks per country, state, etc., look at this Google article.
How long does it take for Google to conduct local service ad checks?
On average, this process takes 3–4 weeks to complete after submitting your documents.
How do you sign up for Google Local Services Ads?
There is a five-step process involved in using the service ads.
Step 1 – Choose your service offering, how many leads you would like, and the location; Google provides a suggested budget.
Step 2 – Get the Google Guarantee- Your business must meet local license and insurance requirements. Google then guarantees to work up to £1500.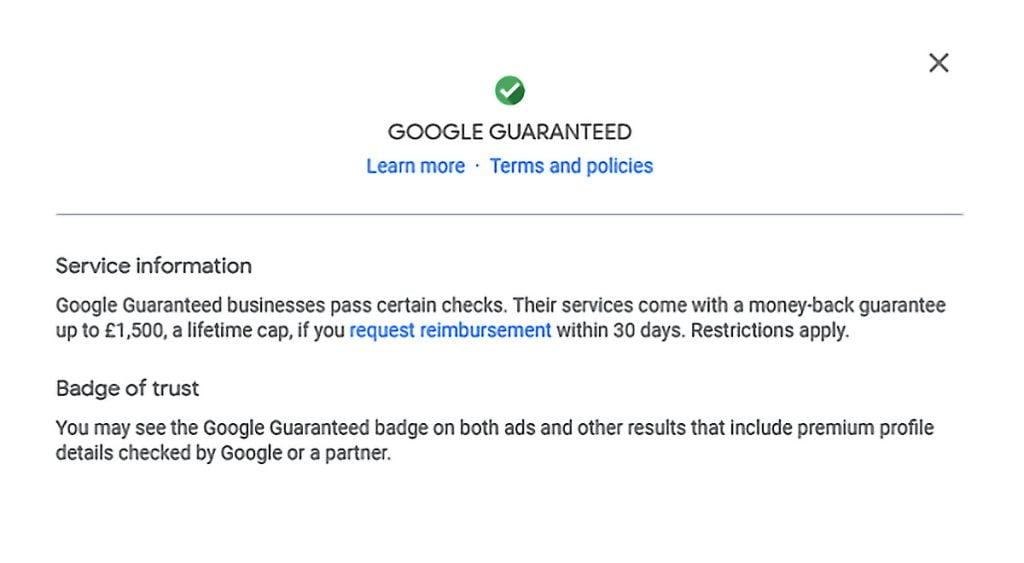 Step 3 – Ads started showing in your service area.
For example, adverts are running in the Hertford area for window cleaners.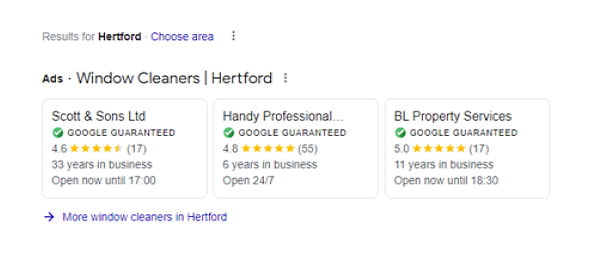 Step 4 – Book jobs
Customers can book a job by calling your phone or by sending you a message, depending on your set-up preferences.
Step 5 – Grow and maintain your business
You can use a mobile app to manage your ads or use the desktop dashboard.
What Next?
Google Local Services Ads are a really interesting opportunity for local services businesses to be able to generate business on a pay-per-lead basis. The challenge will also be setting up accounts, dealing with Google and managing the ongoing optimisation of these services. To help businesses, we provide a cost-effective support package for local services ads users. This takes advantage of the PPC management services skill sets we have already developed internally and our relationship with Google through the partner programme. Contact us today to find out more.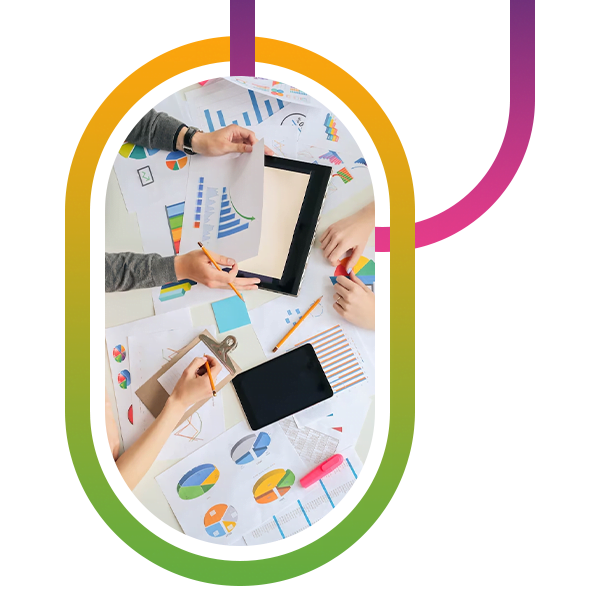 Need help with your website and marketing?
Book a FREE growth strategy session with our experts
Our award-winning team will review your website and marketing goals to provide you with crucial insight and advice.

4.8 STAR
Google reviews
With 10+ years of experience, Link Digital has helped hundreds of businesses to succeed online. We can help yours too!