 Free Digital Marketing Review
We'll show you how to hit your business goals with result-driven digital marketing.
How to Setup Google My Business to Generate Free Local Leads
Google's local search results have almost become a separate search engine. Google uses a slightly different algorithm to provide users with a local "map pack" right at the top of their search results, as well as providing business owners with their very own business profile in the form of Google My Business.
But for business owners and marketers, the question is; how to set up Google my Business and your website to generate free, hot leads from organic traffic?
In this post, I'm taking you through what local SEO is and the 4 most important things you need to nail down to give you and your business the best chance of success.
But before we get into that, let's look at the two key ways of generating local leads through Google search and Google Business Profile.
The Local Map Pack Vs Organic Results
When you make a local search, for example, "Digital Marketing Agency Hertford", or even if you don't specify a location but Google detects that you're based in Hertford, you'll trigger the "3 pack" or the map pack.
This is what you see directly underneath the Google Ads. It looks something like this: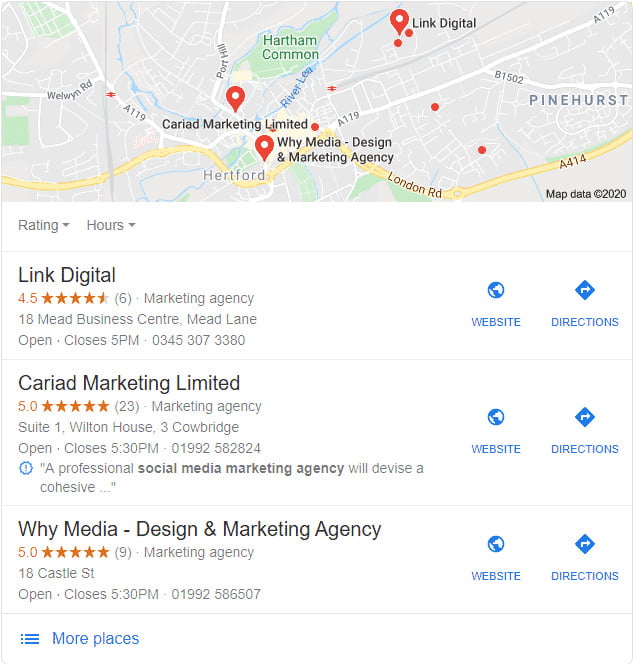 Underneath that, you'll find the organic Google search results.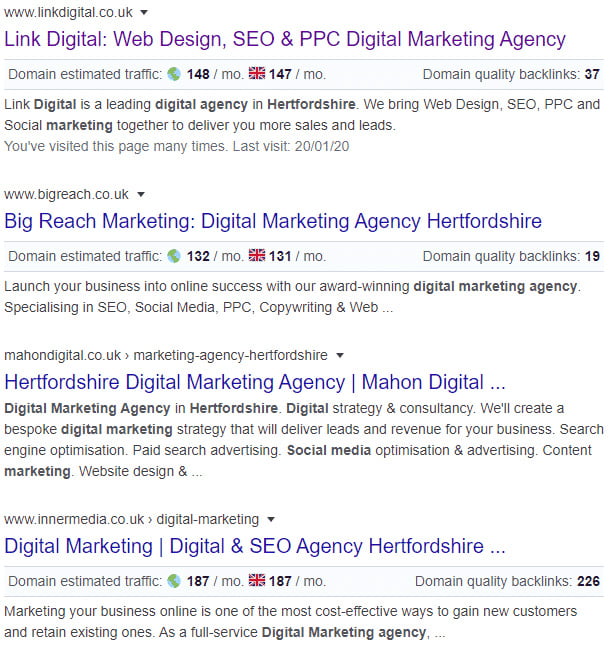 It makes the most sense to optimise for both if you want the maximum number of leads and while some SEO strategies work across the board to rank for both the map pack and organic SEO, there are some key differences which we'll discuss later in this post.
Why Should You Care About Optimising For Local Search?
Your business will appear in the prominent map pack area and organic results in Google (aka FREE business!)
46% of all searches in Google have local intent.
74% of consumers that search for something local on their phone visit a store that day (ThinkWithGoogle)
29% of all Google searches contain the local "map pack"
You own a local bricks & mortar business and want to generate traffic and leads for location-based keyword searches, products and services. If you don't, your competitors will.
What is Local SEO?
Local SEO optimisation contributes towards both the "map pack" which you see above the fold and also to the organic results underneath that.
Local optimisation is both similar to and very different from normal SEO. What do I mean by that?
Well, a lot of what makes the standard Google organic algorithm tick, will also contribute to making Google's Map/GMB algorithm happy too. There are a few key differences as I mentioned above, but we'll come to those.
For now, the take-home message is that local SEO helps you optimise your business for both the local map pack AND the organic results directly underneath. It's important to do both but we'll focus on the map pack for this post.
What is Google Business Profile?
Google My Business is a free business profile or listing that you can sign up for with your Google account.
It allows you to control and update everything from what your business does, the services and products it sells, to opening times, and special offers and even make posts to keep your customers engaged and informed.
It works very similarly to a social media profile slash micro-blog. One that is a powerful local lead generator!
Why is it important to set up Google My Business?
If you want to appear in the map pack of Google, this is non-negotiable. You MUST set up your Google My Business profile.
Setting up and optimising your Google My Business listing is the number 1 ranking factor for appearing in the map pack, by far.
The cool graphic below was created by Brian Dean (image credit) and is based on Moz's local ranking factors study. The graphic breaks down what they found to be the most important ranking signals in Google's local search algorithm.
GBP (formerly Google My Business) signals are at the top by quite some margin. Set one up…now! (if you haven't already.)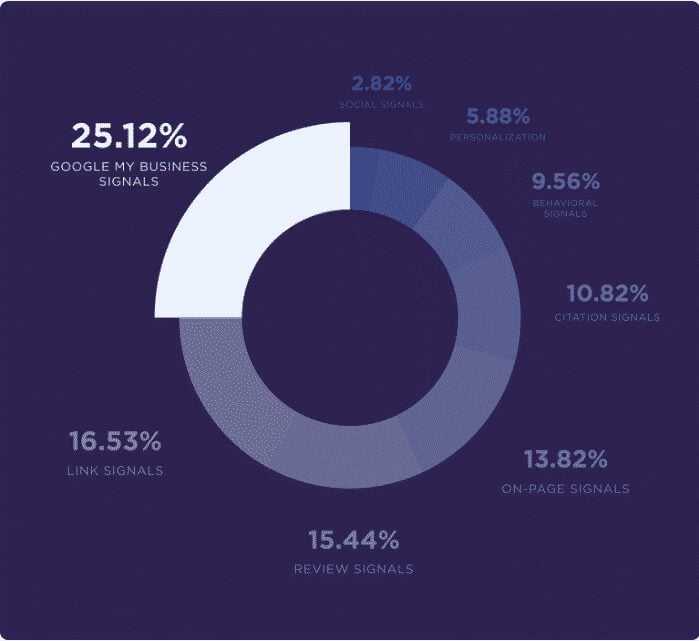 As mentioned earlier, if you don't do it, your competitors will be more than happy to take this valuable, free real estate right at the top of Google's listings for your local area.
How to Set Up GBP Correctly
So, now that we are convinced by the importance of local search and GMB's part in all of this, how do we set it up correctly?
As you now know, rankings are not only based on your business website, but your Google My Business listing too. In fact, you learned it's the number one ranking factor for the map pack.
It's only right that we make this the first step:
Optimise your GMB
If you haven't signed up for a Google My Business account, you can do that now at https://www.google.com/business/.
Once that's done, here are some tips on setting it up ready to generate free leads for your business.
Fill in as much data as you can in GMB (but don't spam!)
Once you've signed up, fill in as much as you can in the menu including:
NAP (Name of business, Address and Phone Number)
Website
Business info and description
Add Services
Add Products
Photos
Accessibility
Amenities
Add Appointment URL
Posts (this should be ongoing. Use this as your Google business 'microblog' – make updates, share news for your customers, photos etc)
You'll see this card in the dashboard and want it as close to 100% as possible. The card will tell you where you're short.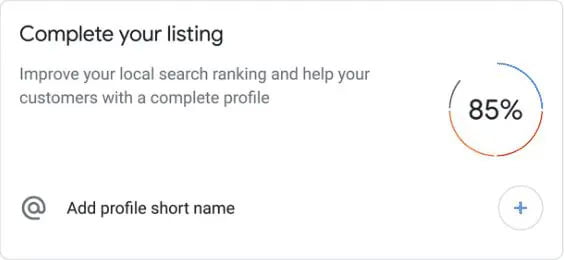 Note: Your NAP should be consistent EVERYWHERE you use it. If your business name is different in your Google My Business profile and different on an online directory and slightly different on a blog, then Google will be confused and likely punish you for it.
Same with business address. Try to keep it consistent. The odd abbreviation from Avenue to Ave isn't the end of the world but get in the habit of posting it in exactly the same format wherever you do.
Example:
Link Digital
18 Mead Business Centre
Mead Lane
Hertford
SG13 7BJ
will be seen as different from
Link Digital Limited
18 Mead Business Centre
Herts
SG137BJ
Make sure you choose a primary AND secondary category for your business in GMB
If you are a multi-service business, pick the most prominent service that you're known for, but don't forget to add other categories if relevant!
"Relevant" is the keyword here. Google could penalise you for using inaccurate information in your Google My Business listing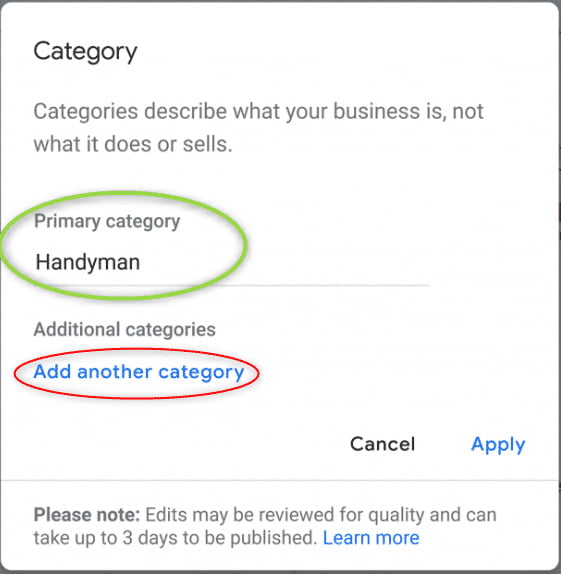 Fill in as many of the 'Services' and 'Products' sections as relevant
Add as many services and products as your business provides. Don't spam or lie.
This isn't 2007 and Google will penalise you if it catches you. They're often slow to do so, but when they do, the hole you'll have to dig yourself out is simply not worth it.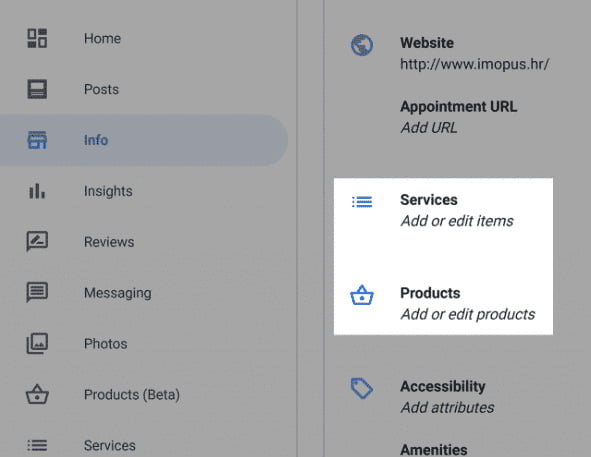 Reply to all reviews you receive
You'll find your reviews in easy-to-access cards (like the image below) within your GMB dashboard so you can easily engage with customers who left you one, and you should! (more on this later)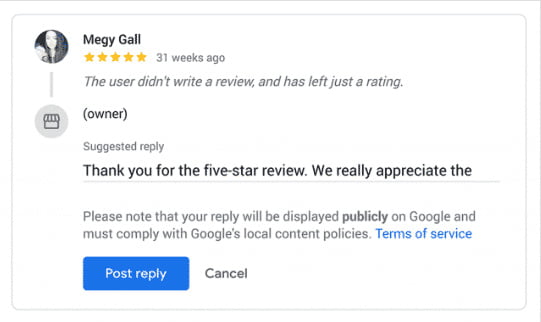 Keep your business listing updated
There's nothing worse for customers than receiving wrong information. It can range from a minor inconvenience to full-blown ruining their day.
Either way, they're going to associate you with being an unprofessional business. It may even earn you a negative review through My Business on Google which is a negative ranking signal.
Don't give them that opportunity for something as simple as keeping your My Business in Google listing up to date.
As soon as something changes in your business such as opening times etc, update it straight away.
So now we've set up our Google My Business account properly, let's look at another important ranking signal.
Get Links and Citations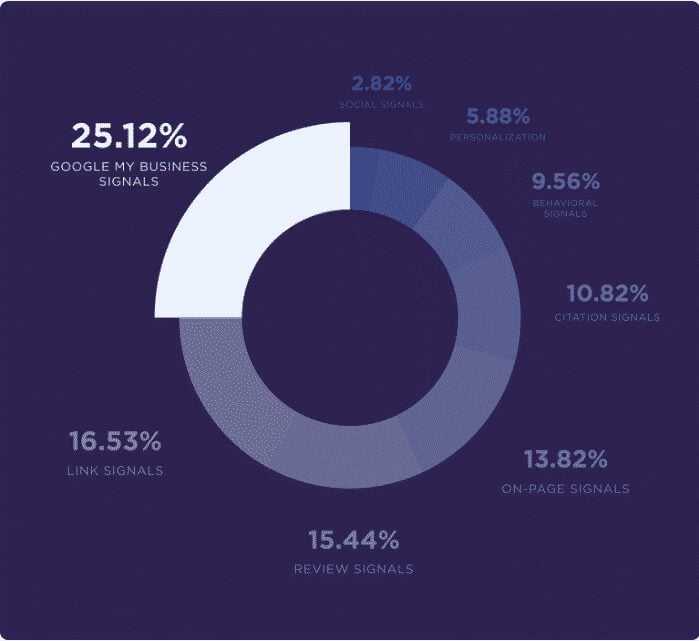 Even though links and citations aren't a part of the GMB setup, they are worth talking about because their combined importance for local rankings is similar to that of a Google My Business profile.
I've bundled links and citations into one section since there is some crossover in what they are and how they are acquired.
So what are they and what's the difference?
Links vs Citations
Links
You can acquire these from local, national & niche-relevant business directories, press releases, bloggers, site owners and more.
Anywhere on the internet where you can put a link that points back to your business website is considered a link…and by the way, just because you CAN get a link somewhere, doesn't mean you should.
Links are not all created equal but that's another story for another post.
In short, a link or backlink is a mention of your company (or keywords) that include a clickable link back to your website, like in the image below.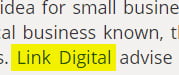 Citations
These are mentions of your NAP (business name, address and phone number).
They're mostly acquired from local, national & niche-relevant business directories, but anywhere relevant where you can naturally mention your business Name, Address or Phone number (NAP), you should.
This is a reminder to keep your NAPs consistent
In short, a citation is a mention of your company NAP (name, address, phone) but doesn't necessarily include a clickable link back to your site (but it can)
Here's an example of a citation from Yelp below: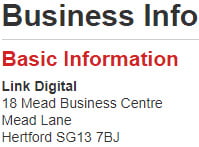 It's important to get both links and citations to rank in the map pack, but also to rank in the organic results directly below the map in Google's results.
GET REVIEWS
As promised, let's look at reviews a little more in-depth.
I've dedicated a section to reviews since they're the third most important ranking factor for local results. Ignore reviews at your peril.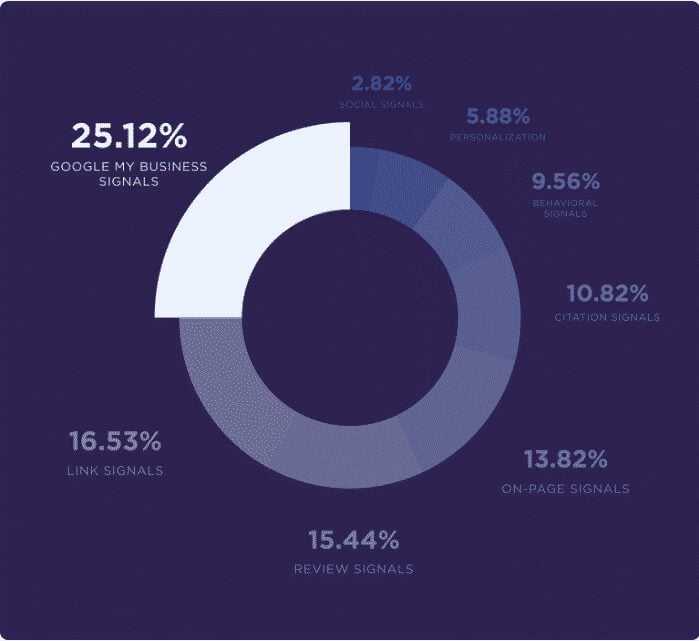 Things to know:
Google takes into account reviews on Google and likely from other 3rd party sites too e.g. Yelp and Yell.
Ask for reviews but DON'T incentivise customers to leave them – that's against their terms and could land you a penalty if detected, as will fake reviews. It's not worth it.
Negative reviews may affect your map ranking, but responding to them shows trust and may help. At the very least, it shows customers you are a business that cares about them and making things right.
Ultimately, I believe this depends on the niche. Debt collectors in the map packs almost exclusively have 1-star ratings. Could that indicate that they're actually good at what they do…? It's up for debate whether Google is smart enough just yet to understand this context. It shouldn't surprise anyone if they are.
How to request reviews on Google Business Profile to build credibility & trust
If you collect emails from customers at your local store or online, it's worth politely asking for a review (if you have permission to email them).
Make it easy for your customers to leave a review by clicking on the "get more reviews" card in your Google My Business dashboard and share the short link with customers.
You can do this via email, social media or even in person too. Just remember never to incentivise someone for leaving you a review.
Get creative with it – it's an important local ranking factor.
Be sure to show your appreciation to customers when they do with a reply thanking them for their review.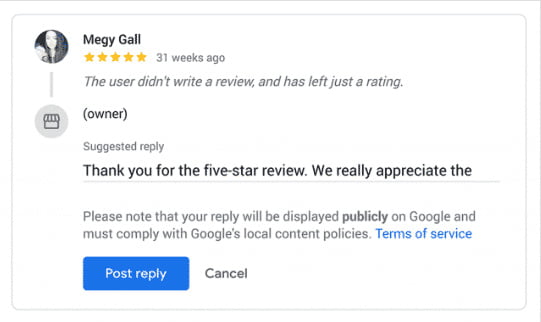 The rest of the ranking signals aren't things you can do within Google Business Profile but things you must do on your website, such as:
On-page SEO signals
Behavioural/engagement signals
These are still important things to do for customer conversion, organic ranking and more.
We'll cover these factors in more detail in a part 2, but for now, you have the most important thing done to generate hot, free local leads. You have your GBP set up optimally.
Need Help With Local SEO?
If you're still struggling with local search and getting customers through the door, contact us for help or to have us manage the whole process for you!
What have your experiences been like with local digital marketing? Please leave us a comment or any questions below!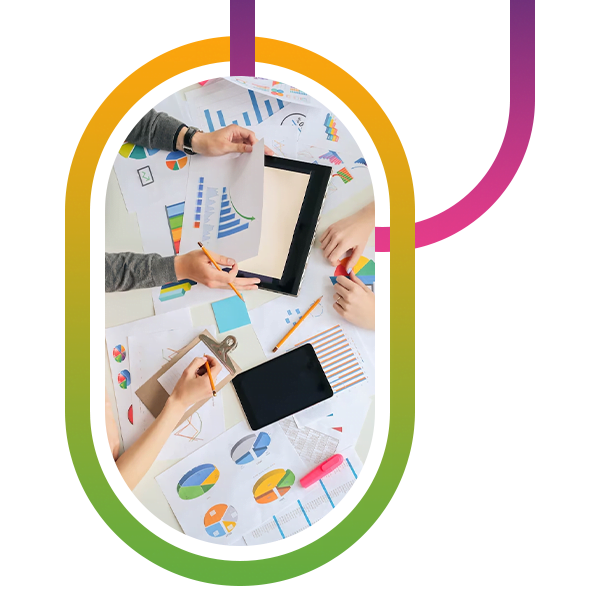 Need help with your website and marketing?
Book a FREE growth strategy session with our experts
Our award-winning team will review your website and marketing goals to provide you with crucial insight and advice.

4.8 STAR
Google reviews
With 10+ years of experience, Link Digital has helped hundreds of businesses to succeed online. We can help yours too!