 Free Digital Marketing Review
End-to-end digital marketing services with full-funnel marketing strategy for maximum ROI.
Improve your Google Ads Quality Score with these 4 easy steps
Your quality score is determined by three factors: the expected CTR (Click Through Rate), ad relevance and landing page experience. A measurement of the quality of ads and landing pages that are triggered by specific keywords are rated on a scale of one to 10 (with 10 being the highest score) is then used in combination with your ad rank to determine whether your ads are shown and how much you must pay for each click.
Step 1 – Improving your CTR and Ad relevance
The first and easiest step towards improving your quality score is to improve your CTR. You can achieve this by:
Removing all keywords or phrases with quality scores of three or below
Generating more clicks by writing strong ad copy and headlines that stand out from the crowd
Making your ad copy more relevant to specific search terms
Adding emotional triggers to your ad copy
Creating tight ad groups
Adding keywords likely to increase relevancy between ads and search terms to the copy, headlines and display URLs of your ads
Highlighting specific keywords within your ad copy by making them bold
Three of the above tips involve improving the quality of your Advert copy, so here's 5 tried and tested ideas for irresistible headline copy before we move onto Step 2
Solve customers problems
Just listing product features is generic and boring. Whereas, solving consumers' problems is ingenious. Your Google ads will appear on search results surrounded by your competition, so make sure your Ad headline(s) tells the customer what's in it for them -in other words, the benefits of your product/service.
Keep it simple
Headlines need to really demand and grab your prospective customer's attention. Don't be tempted to use jargon or intimidating language in an attempt to be professional or corporate Use approachable, direct language. You have less than 3 seconds to capture that click-through. Don't scare it off.
Tell them a story
When you start telling a story, the human brain can't help wanting to hear how it ends. Sometimes an ad that uses this powerful storytelling technique can create amazing results. For example:
Standard copy: A typical customer saves over £40 OR Story-telling copy: Discover How The Jones Family Saved £47
Use a clear call to action
Sounds obvious but you'd be surprised how often ads are NOT clear!
For example- Call Today NOT Call Next week. Offer ends Friday NOT Offer ends soon.
Step 2 -Improving landing page experience
Your landing pages are ranked according to their relevance in comparison to your ad copy and search terms/keywords. You can improve this relevance, user experience and subsequently your quality score by:
Taking an inventory of your landing pages
Determining how many additional landing pages you require to create a better match to your ad copy and keywords
Creating these new pages
While it is possible to create additional landing pages from scratch, using a tool like the Unbounce landing page builder makes the process both quicker and easier.
Step 3 – Think mobile
Poor mobile, tablet and laptop experiences can also result in lowering your quality score through its negative impact on the customers landing page experience. With nearly 60% of Google searches now happening on a Mobile device mobile and for some emergency type services, this can be closer to 100% – for example, searching for an Emergency Locksmith on your mobile whilst locked out of your house!
It is now virtually a necessity to take the necessary steps (i.e. responsive/mobile-first design) to ensure users of mobile devices get a great experience when clicking through from your Google Ads to your website landing pages.
Step 4 -Monitoring metrics
Improving your quality score is not a 'quickly-done-and-over' matter. It helps to regularly test and review your ad copy, add new landing pages to increase relevance when necessary and continually monitor your:
Keywords' quality scores
CTR for both keywords and ads
Lead generation
Conversions and conversion rates
Using proper statistical techniques as well as ensuring your Google Ad campaigns and your Google Analytics are talking to each other can be a daunting prospect. Enlisting the services of a Specialist PPC marketing agency to help out is worth considering. Feel Free to give us a call or Request a Free Consultation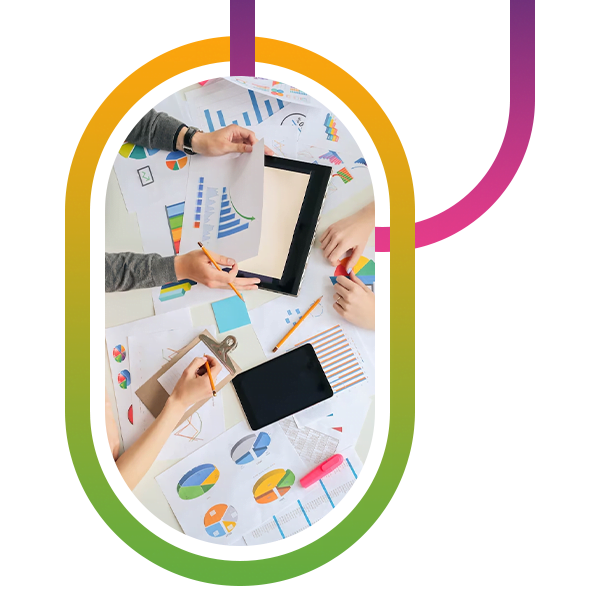 Need help with your website and marketing?
Book a FREE growth strategy session with our experts
Our award-winning team will review your website and marketing goals to provide you with crucial insight and advice.

4.8 STAR
Google reviews
With 10+ years of experience, Link Digital has helped hundreds of businesses to succeed online. We can help yours too!