 Free Digital Marketing Review
We'll show you how to hit your business goals with result-driven digital marketing.
Dental practices can significantly benefit from implementing digital marketing strategies to reach more potential patients and boost their online presence. This blog post will discuss ten effective digital marketing tactics to help dentists, and dental practices attract new patients and stay ahead of the competition.
Website Optimisation
A well-designed, user-friendly website is crucial for any dental practice. Ensure your website is responsive, mobile-friendly, and easy to navigate. Include essential information about your services, team members, office hours, and contact details. Consider integrating an online appointment scheduling system for added convenience.
Local SEO
Optimise your dental practice for local search results by claiming and updating your Google Business Profile listing. Include relevant information like your address, phone number, and office hours. Encourage patients to leave reviews and add high-quality photos to improve your local search rankings.
Search Engine Optimisation (SEO)
Improve your website's visibility in search results by targeting local keywords and optimising meta tags, URLs, and content. SEO helps attract potential patients by boosting your practice's organic search rankings.
Pay-Per-Click (PPC) Advertising
Invest in PPC advertising on platforms like Google Ads and Facebook Ads to target potential patients actively searching for dental services. PPC campaigns can increase your practice's visibility, drive traffic to your website, and generate leads.
Social Media Marketing
Establish and maintain profiles on popular social media platforms like Facebook, Instagram, and LinkedIn. Share engaging content, such as dental health tips, patient testimonials, and behind-the-scenes glimpses of your practice. Encourage patients to leave reviews and engage with your posts to enhance your social media presence.
Content Marketing
Create and share high-quality, informative content on your website and social media channels. This can include blog posts, videos, infographics, and podcasts. Providing valuable information helps position your practice as an industry authority and builds trust with potential patients.
Email Marketing
Build a mailing list by collecting email addresses from your website visitors and existing patients. Send regular newsletters, appointment reminders, and promotional offers to keep your practice top of mind and encourage repeat visits.
Online Reputation Management
Monitor and manage your practice's online reputation by tracking reviews on Google Business Profile, Facebook et al. Respond to positive and negative feedback and encourage satisfied patients to leave reviews to bolster your practice's online credibility.
Video Marketing
Produce engaging videos showcasing your dental services, team members, and office environment. Post these videos on your website and social media channels and consider investing in video ads on platforms like YouTube and Facebook.
Analytics and Performance Tracking
Use tools like Google Analytics and Facebook Insights to monitor your digital marketing efforts. Analyse your website traffic, social media engagement, and ad performance to identify areas for improvement and refine your marketing strategies.
By incorporating these ten digital marketing strategies, dentists and dental practices can improve their online presence, attract new patients, and maintain a competitive edge in the industry. It's essential to continually analyse and adjust your marketing efforts to maximise their effectiveness and ensure your practice's continued growth.
Common questions asked about Digital Marketing for Dentists
What is the role of marketing in dentistry?
The role of marketing in dentistry is to create awareness about a dental practice, promote its services, and attract new patients while also maintaining relationships with existing ones. Marketing plays a crucial role in helping dentists and dental practices achieve the following objectives:
Brand building: Effective marketing helps create a strong brand identity and differentiates the practice from competitors. It highlights the unique selling points, such as advanced treatment options, experienced staff, or specialised services.
Patient acquisition: Marketing strategies, both online and offline, target potential patients in the local area, driving traffic to the practice's website and generating leads. This helps to increase the number of new patients visiting the practice.
Patient retention: Marketing efforts also focus on maintaining relationships with existing patients, encouraging them to continue using the practice's services and recommending them to friends and family. This can be achieved through regular communication, promotional offers, and excellent patient care.
Reputation management: Marketing plays a significant role in managing a dental practice's online reputation by monitoring and responding to patient reviews, addressing concerns, and showcasing positive feedback to build trust with prospective patients.
Educating patients: Effective marketing educates potential and existing patients about the importance of oral health, the range of services offered by the practice, and the latest advancements in dentistry.
Increasing revenue: By attracting new patients and retaining existing ones, marketing contributes to a dental practice's revenue growth. It also helps identify opportunities to upsell or cross-sell additional services to patients.
Building community engagement: Marketing efforts can help dental practices connect with their local communities through sponsorships, charitable events, and partnerships with other businesses. This fosters goodwill and positions the practice as a trusted, integral part of the community.
Why Do Dentists Need Digital Marketing?
In summary, the role of marketing in dentistry is to create a strong brand presence, attract and retain patients, manage the practice's reputation, educate patients about oral health and services, increase revenue, and engage with the local community.
Dentists need digital marketing for several reasons, as it plays a crucial role in helping them adapt to the rapidly changing landscape of patient behaviour, preferences, and competition. Here are some key reasons why dentists need digital marketing:
Increased online presence: With more people relying on the internet to research, find, and book dental appointments, having a strong online presence is vital. Digital marketing helps dentists reach patients through various channels like search engines, social media, and email.
Targeted audience reach: Digital marketing allows dentists to specifically target potential patients in their local area, making it a cost-effective and efficient way to attract new clients. This can be achieved through local SEO, paid advertising, and social media marketing.
Enhanced patient engagement: Digital marketing provides opportunities for dentists to engage with patients beyond the walls of their practice. By sharing valuable content, tips, and updates, dentists can maintain a connection with their patients and build long-lasting relationships.
Reputation management: Online reputation plays a significant role in a patient's decision-making process. Digital marketing enables dentists to monitor and manage their online reputation, respond to reviews, and showcase positive testimonials to build trust with potential patients.
Competitiveness: Dental practices face stiff competition, and having a well-executed digital marketing strategy can help them stand out from the crowd. It allows dentists to showcase their expertise, highlights their unique selling points, and stay ahead of competitors.
Measurable results: One of the advantages of digital marketing is its ability to track and measure results. Dentists can analyze data from their marketing efforts and make data-driven decisions to improve their strategies and maximize their return on investment.
Adaptability: The digital landscape is constantly evolving, and digital marketing allows dentists to adapt quickly to new trends and technologies. By staying updated with the latest tools and tactics, dental practices can continue to thrive in an ever-changing environment.
In conclusion, dentists need digital marketing to establish a strong online presence, reach and engage with their target audience, manage their reputation, stay competitive, track results, and adapt to the dynamic digital landscape.
How much should dentists spend on marketing?
The amount dentists should spend on marketing varies depending on several factors, such as the size of the practice, its location, competition, and growth objectives. A general rule of thumb is to allocate a percentage of the practice's annual revenue for marketing purposes.
For new dental practices or those looking to grow rapidly, allocating between 7-10% of annual revenue to marketing efforts is common. A more conservative 3-5% budget may suffice for established practices with a steady patient base.
However, it's essential to consider the unique circumstances of the dental practice and adjust the marketing budget accordingly. Dentists should analyse their specific goals, target audience, and the effectiveness of their current marketing strategies to determine the appropriate budget allocation.
When determining a marketing budget, dentists should also factor in the costs associated with different marketing channels, such as website development, search engine optimisation (SEO), pay-per-click (PPC) advertising, social media marketing, content creation, and email marketing. It's crucial to prioritise strategies that yield the highest return on investment (ROI) while aligning with the practice's overall goals.
To optimise marketing spend, dentists should regularly review the performance of their marketing campaigns and adjust their strategies accordingly. Tracking key performance indicators (KPIs) such as website traffic, conversion rates, and the cost per lead can help identify which marketing efforts are the most effective and inform future budget allocation decisions.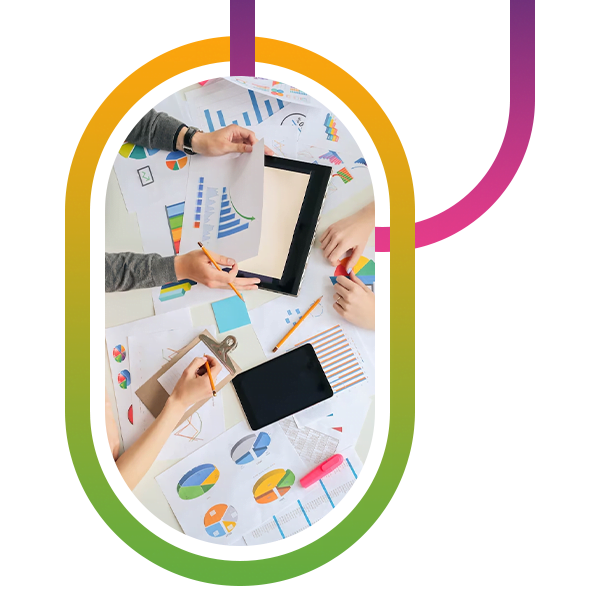 Need help with your website and marketing?
Book a FREE growth strategy session with our experts
Our award-winning team will review your website and marketing goals to provide you with crucial insight and advice.

4.8 STAR
Google reviews
With 10+ years of experience, Link Digital has helped hundreds of businesses to succeed online. We can help yours too!