 Free Digital Marketing Review
End-to-end digital marketing services with full-funnel marketing strategy for maximum ROI.
Link Digital Partners with ClickPatrol to Safeguard UK Businesses from Click Fraud
We are excited to announce a strategic partnership with ClickPatrol, a cutting-edge click fraud prevention tool. This partnership aims to provide robust solutions to protect UK businesses from the growing threat of click fraud, which accounts for up to 25% of global PPC traffic.
Click fraud has become a pervasive issue in digital marketing, causing significant financial losses to businesses of all sizes. It involves fraudulent clicks on pay-per-click (PPC) advertisements across both search and social networks, depleting ad budgets and diminishing the ROI of online advertising campaigns. In addition, this traffic leads to false positives and conversions, causing challenges to audience profiling. Recognising the need for proactive protection, Link Digital has extended its existing relationship with ClickPatrol.
This strategic partnership will bring together the expertise of Link Digital in digital marketing and ClickPatrol's advanced click fraud detection and prevention technology. Link Digital has earned a reputation for delivering comprehensive digital marketing services, and its partnership with ClickPatrol will enhance its ability to offer holistic online advertising services that mitigate click fraud risks. In addition, the partnership will deliver unique functionality and product offerings.
"We are thrilled to partner with ClickPatrol in our ongoing commitment to support UK business," said Mark Smith, Managing Director of Link Digital. "Click fraud has become a significant concern for us as a business and this partnership allows us to extend the relationship, we have built with the Click Patrol team."
ClickPatrol's click fraud prevention tool employs advanced machine learning algorithms and real-time monitoring to identify and block suspicious activity. By integrating this technology into Link Digital's suite of services, they will equip their clients with the tools to minimise wasted ad spend, maximise ROI, and ultimately boost their online advertising success.
"We are proud to join forces with Link Digital, a reputable digital marketing agency that shares our dedication to helping businesses thrive in the digital landscape," remarked Ardan Bousche, CEO of ClickPatrol. "Our expertise in click fraud prevention combined with Link Digital's proficiency in digital marketing creates a formidable partnership that will empower SMEs to succeed in their online advertising endeavours."
The partnership between Link Digital and ClickPatrol is crucial when businesses must be more vigilant than ever in protecting their digital advertising investments. As click fraud continues to evolve and adapt, the collaboration will offer a robust and adaptable defence mechanism for UK businesses.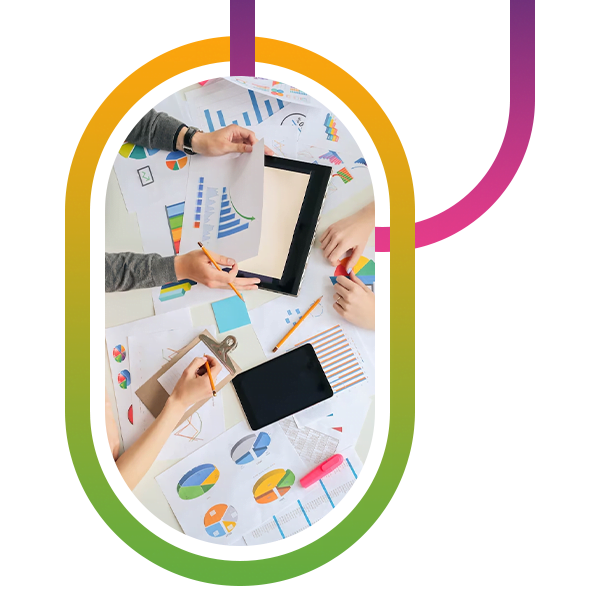 Need help with your website and marketing?
Book a FREE growth strategy session with our experts
Our award-winning team will review your website and marketing goals to provide you with crucial insight and advice.

4.8 STAR
Google reviews
With 10+ years of experience, Link Digital has helped hundreds of businesses to succeed online. We can help yours too!