 Free Digital Marketing Review
We'll show you how to hit your business goals with result-driven digital marketing.
Black Friday may be over, but an even bigger shopping season is just around the corner: Christmas!
This time of year presents a lot of opportunities for eCommerce sites, so it's important to make sure your site is fully optimised to make the most of the busy season.
Read on for a few tips on preparing your website for the Christmas shopping season.
Check your site's speed
Having your site running at optimum speed is always a good idea, but it becomes essential during the busy Christmas season.
Though there are a lot of customers looking to buy online at Christmas, there are also a lot of other e-retailers competing for their business.
Something as simple as a slow-loading landing page could easily cause a potential customer to leave your page and choose a faster-loading competitor.
You can use Google's PageSpeed Insights tool to see how your website is performing.
If things are looking a little slow, a simple way to improve loading times is to try compressing some of your images.
Make sure your site is functional and easy to navigate
At Christmas, it's more important than ever that your site is fully functional so you don't risk losing potential shoppers.
Make sure you have no broken links or anything else that may interrupt the user journey.
Check that your site's search box is functional and provides useful results that match the searchers' query.
Try putting yourself in the shoes of a customer and testing all the features they could potentially use to make sure there are no problems.
It's easy to miss these things as a website owner, as you probably don't use your website in the way a customer would!
Improve your website's security
Make sure your site is as secure as possible before the Christmas shopping season starts.
As an eCommerce site, you are being trusted with customers' credit and debit card information, so you need to take a few measures to reduce the risk of this data being compromised.
Installing an SSL certificate is a fairly simple way to protect your customers' data during the Christmas season and beyond.
Having an SSL certificate will also let you enable HTTPS encryption to secure your site further.
Keeping your site secure is important for protecting customer payment data (which as an eCommerce retailer you are responsible for protecting!) and can also be encouraging to prospective customers.
People are more likely to click on and purchase from a site that is secure. Customers can tell if your site is secure by the little padlock in the corner that appears next to your web address if you have an SSL certificate.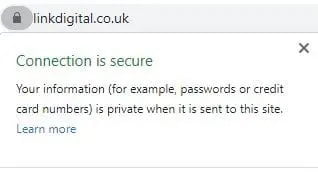 In fact, if your site isn't secure, searchers who click on your website may be warned by Google that their information is at risk if they proceed (which is of course very off-putting for customers who need to share their payment details!).
Securing your site will also help out with your search engine rankings, as Google tends to favour sites it thinks are safe for its searchers.
Make sure your site is optimised for mobile
Over the past several years, an increasing amount of people are choosing to browse and purchase on their mobile phone rather than a desktop device, and we can expect that trend to continue this Christmas shopping season.
This is why it's more important than ever to make sure your site is optimised for mobile devices.
Common issues that can make a site non-mobile friendly are, the content not automatically adjusting to mobile screen sizes, the text being too small to read, and links or buttons being difficult to tap (due to being too small or too close together).
Customers expect sites to be easy to navigate from their mobile and will likely leave your site if it is difficult to use.
Google Search Console's Mobile-Friendly Test is a handy free tool for checking if pages on your site are optimised for mobile devices. Just put in a page URL from your site and the tool will tell you if the page is mobile-optimised and, if it isn't, what issues it has.
If you have Google Search Console set up, you can use it to see the mobile-friendliness of your entire site.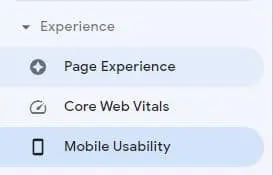 Alternatively, as with your desktop site, you can simply go to your website on your mobile and simulate the customer journey to make sure there are no mobile-specific problems.
Conclusion
For many ecommerce sites, Christmas is the busiest time of year. That's why it's vital to make sure your website is up to the job of giving customers a quick, easy and secure journey from browsing to purchase.
Many online retailers focus on ad campaigns and other off-site promotions at this time of year, which – whilst being beneficial – will be a waste of budget if the site you are directing customers doesn't work properly!
Use the tips above to get your site in good shape before the festive shopping season gets into full swing.
If you need any more advice on website optimisation or security, get in touch and we'll see how we can help.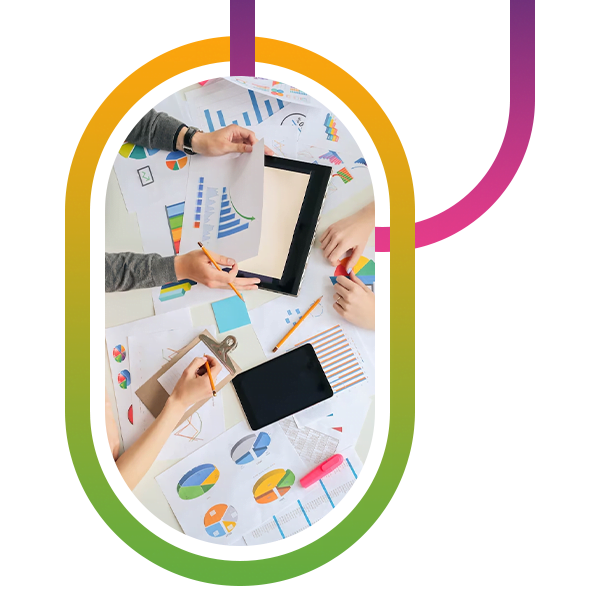 Need help with your website and marketing?
Book a FREE growth strategy session with our experts
Our award-winning team will review your website and marketing goals to provide you with crucial insight and advice.

4.8 STAR
Google reviews
With 10+ years of experience, Link Digital has helped hundreds of businesses to succeed online. We can help yours too!