 Free Digital Marketing Review
End-to-end digital marketing services with full-funnel marketing strategy for maximum ROI.
Business basics: conversion rate optimisation
There are times for all businesses when a promotional boost is needed but the budget isn't there to make it happen. This is when you must look carefully at how your website performs and what improvements can be implemented to make the website more effective.
Conversion rate optimisation (CRO) can be a big game changer for your business. Consider how your website can be enhanced so it appeals to your target market and visitors engage with its content. CRO is about adding little tweaks to encourage visitors to meet your conversion goals.
What is a conversion?
In digital marketing, when a user visits your site and completes any action you have intended, it is considered a conversion.
This is often product sales, but a conversion goal can be anything from account creation and email subscriptions to downloading a smartphone app and everything else.
What is conversion rate optimisation?
With the above in mind, conversion rate optimisation – or CRO to those in the know – is the action of boosting your conversion rate on these goals by improving your current website.
It isn't concerned with growing the number of visitors to your site but with making developments that will see greater conversions from current traffic numbers.
Whether you want to increase sales or grow your email subscription list, the first stage of CRO is to look at your goal-specific insights and consider how to improve the performance of your website.
How can I optimise my conversion rate?
By optimising your conversion rate, you should see an increase in your profits which in turn will improve the return on investment across all of your digital marketing initiatives.
So, where to start?
Consider customer feedback and analytics from the traffic you have already acquired and evaluate how your current visitors are using your website. How do you want them to behave? What are your key business goals?
Once this information is founded, you need to make changes to your website so that appeal to your demographic is high, their needs are met and subsequently, your conversion rate rises.
A/B testing
It makes sense to test your amendments before making them permanent. A/B testing refers to running differing elements within your website at different times. This process enables you to determine which is most successful.
Changes to test include, for example; website design, layout, call-to-action buttons, web copy and headlines. Testing any element will give you greater insight into how it affects your conversion rate.
Don't ever think that you've completed testing either. CRO should be an ongoing process, continually tweaked to meet dynamic market demands, technological advances and any updates within your sector.
Sometimes, when you are at a loss with your digital marketing strategy or you simply do not have the capacity or skills to make the necessary augmentations to your business website, you need to call in a digital agency to take control of your CRO.
A good digital agency will be able to assess all aspects of your website and put a CRO strategy into action.
Remember, it is likely you will not see an overwhelming instantaneous response to your CRO, yet you will be immediately improving customer experience. This in itself is a massive step in the right direction.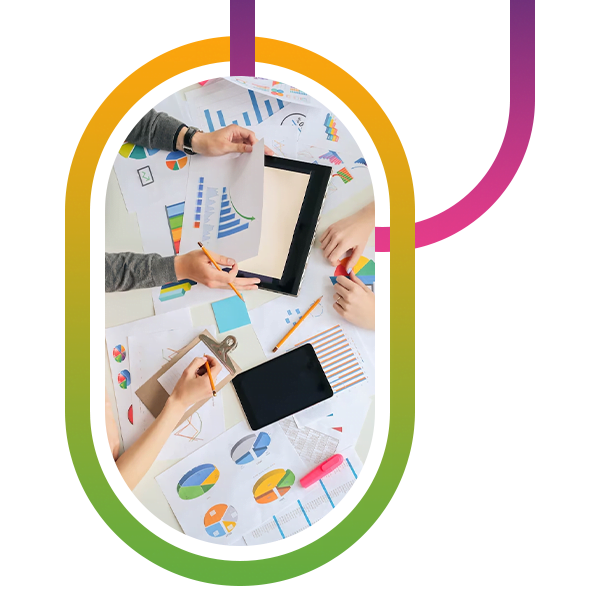 Need help with your website and marketing?
Book a FREE growth strategy session with our experts
Our award-winning team will review your website and marketing goals to provide you with crucial insight and advice.

4.8 STAR
Google reviews
With 10+ years of experience, Link Digital has helped hundreds of businesses to succeed online. We can help yours too!